Reimagine and reinvent your home with Clopay®'s Door Imagination System™. Banko and Clopay have teamed up to give you the door of your dreams at the click of a mouse. Banko understands the importance of picking a garage door for your home and we want to make sure it is done right. The Door Imagination system allows you to save time by customizing your garage door to fit your home, with confidence that you have chosen the correct door for you. You can transform the look of your home by uploading a digital photo of your house than trying a variety of garage doors and entry doors. Shop over 1,000 designs from functioning to fashionable. See the curb appeal of your home change in the blink of an eye. Don't imagine anymore see for yourself, click here.
Step 1: Take a photo of your house during the day with all distractions removed. Upload your photo to our site and begin to reinvent your home.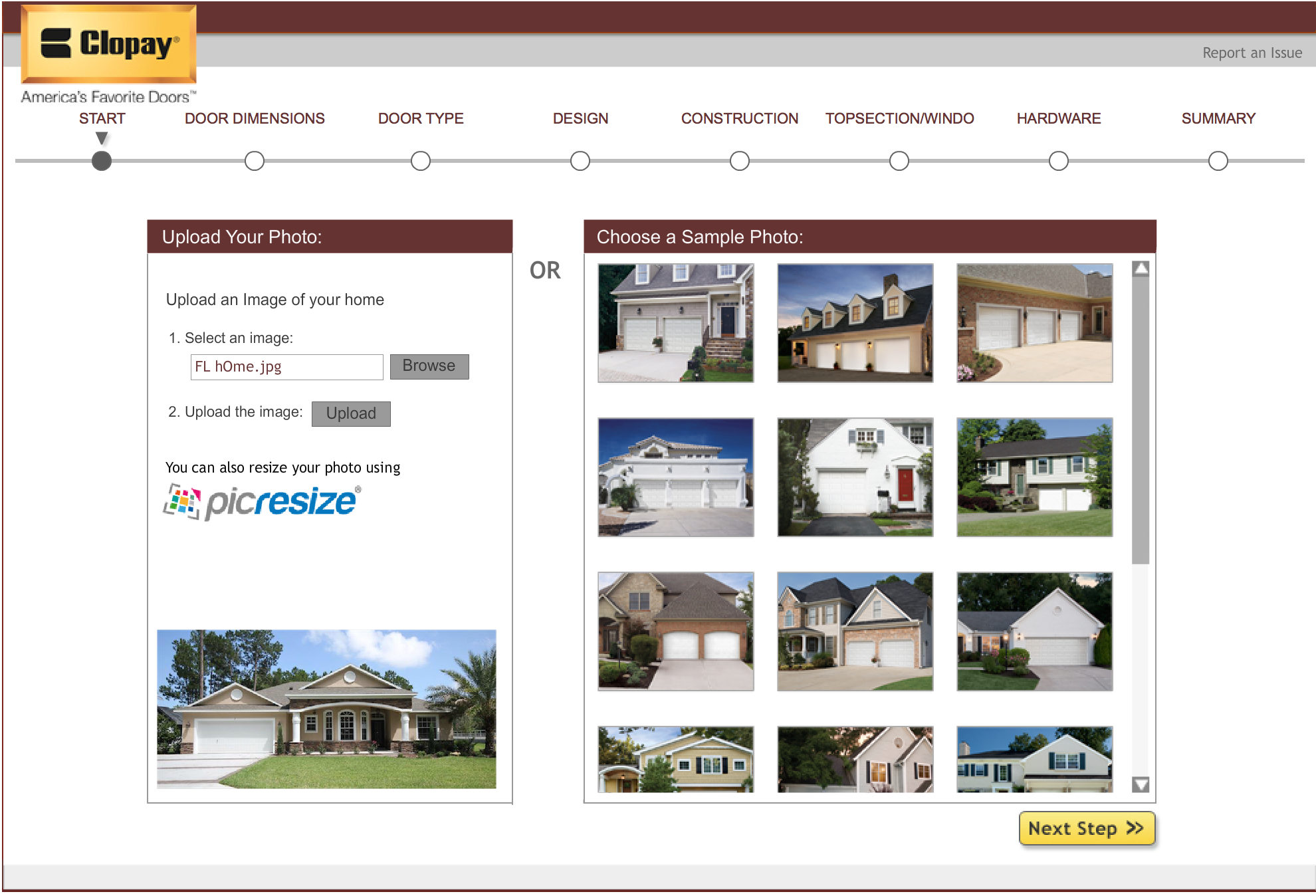 Step 2: Choose your door shape as well as the approximate size of your door. This will help you accurately see each design on your home.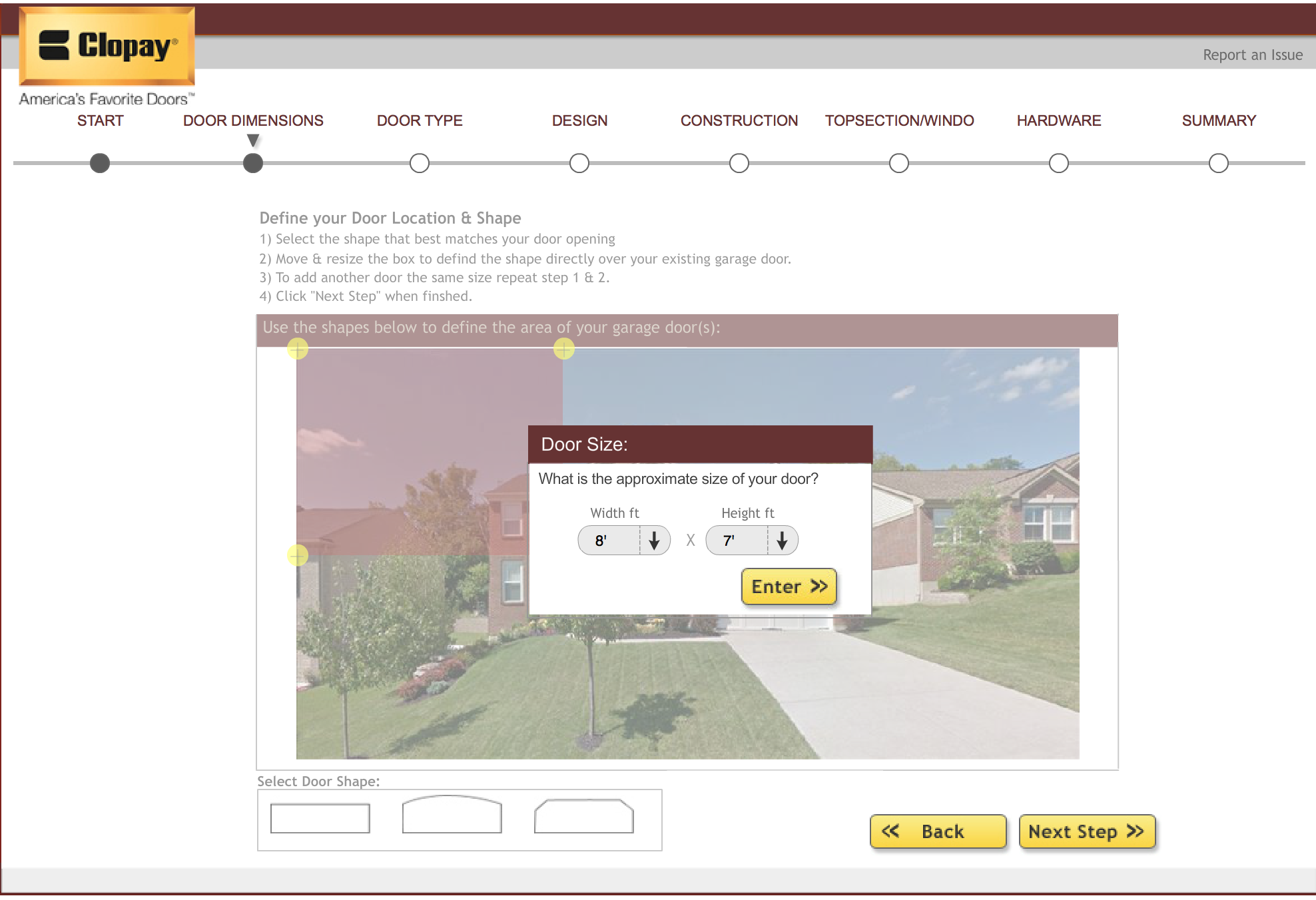 Step 3: Move the red box over your garage door, matching the yellow plus signs to all corners of your garage.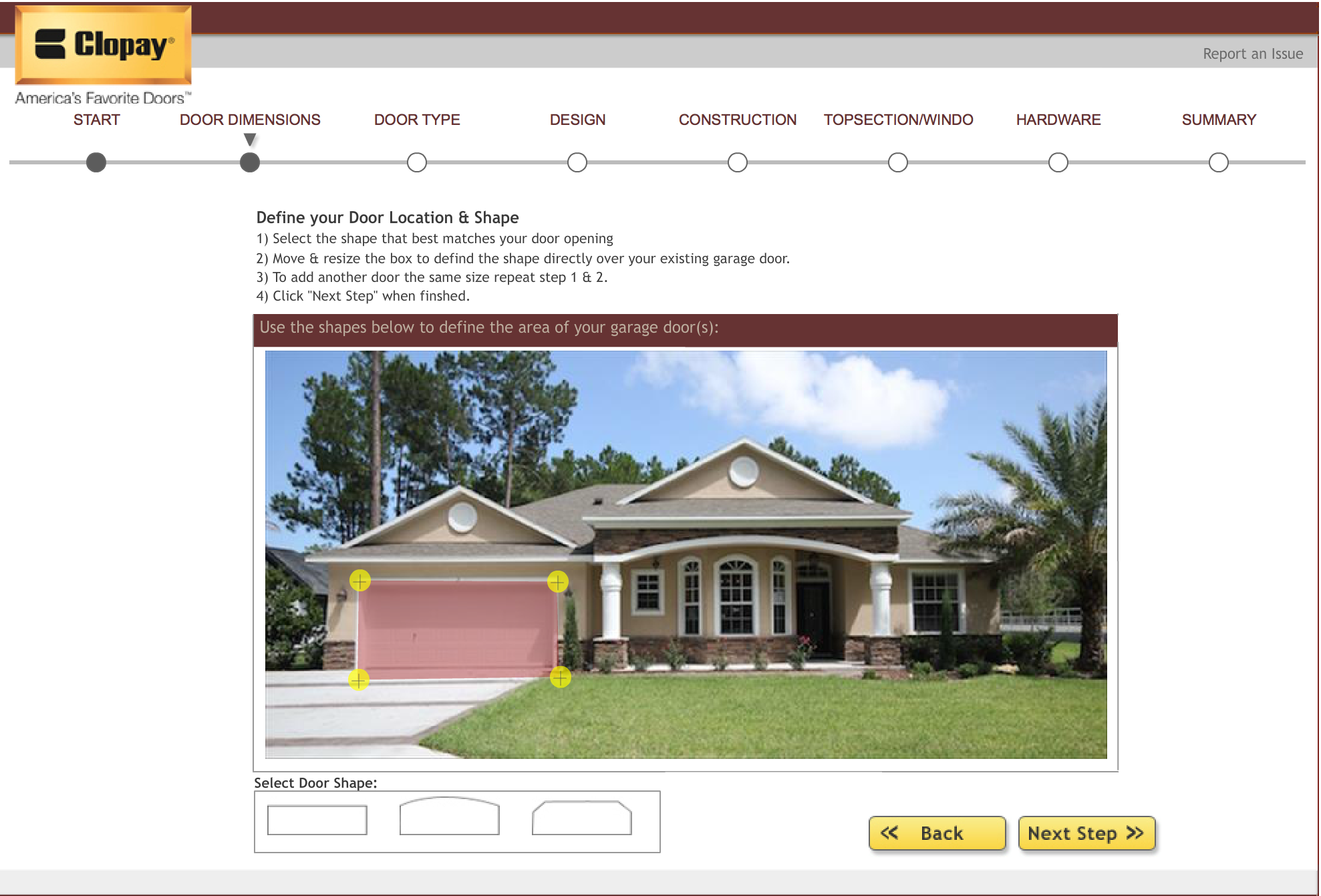 Step 4: Choose your door type. Hover your mouse over each door and you can learn about the details of each garage door.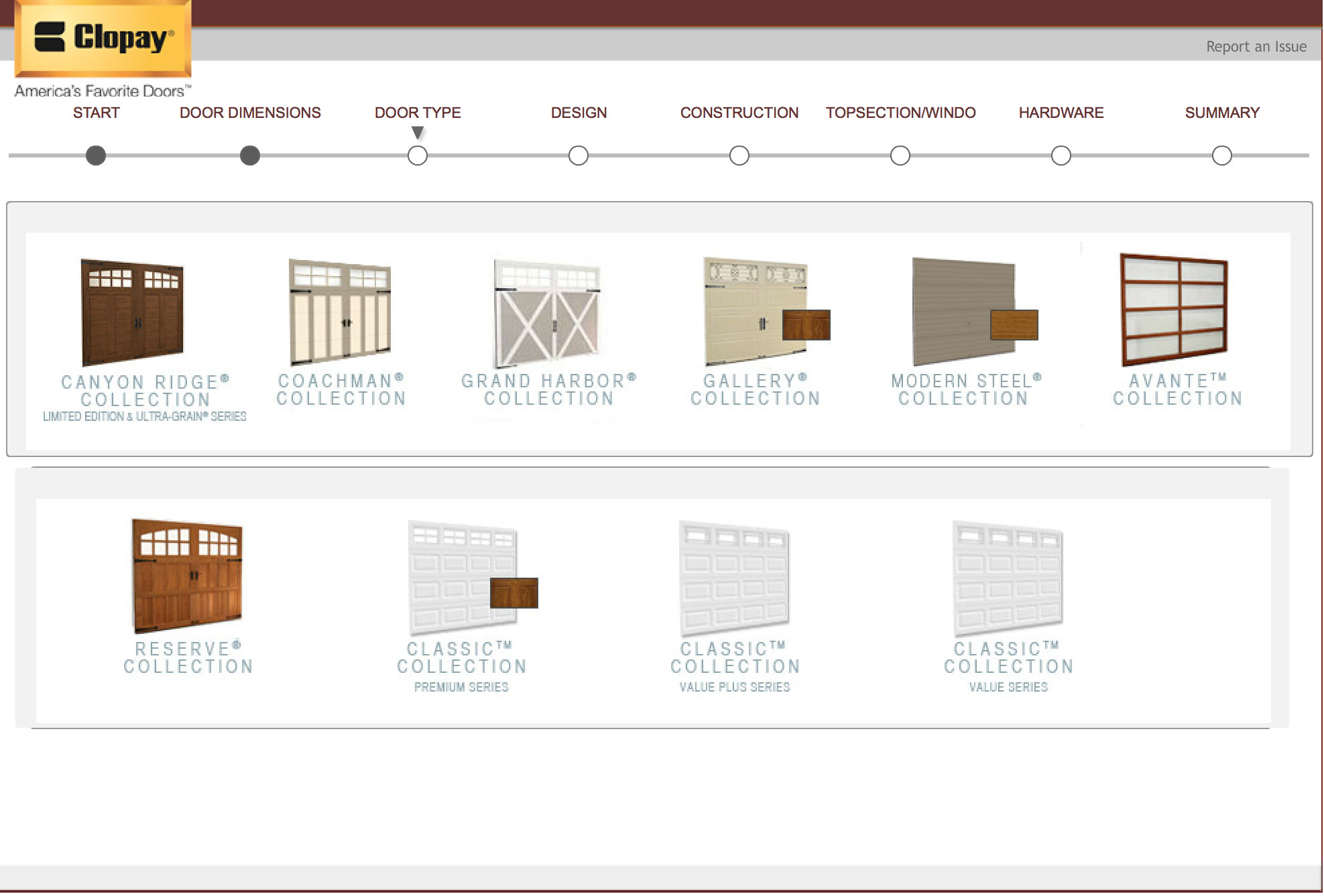 Step 5: Choose the details of your door design. View door allows you to see the garage door alone, and check out the door details for all the different details on the design.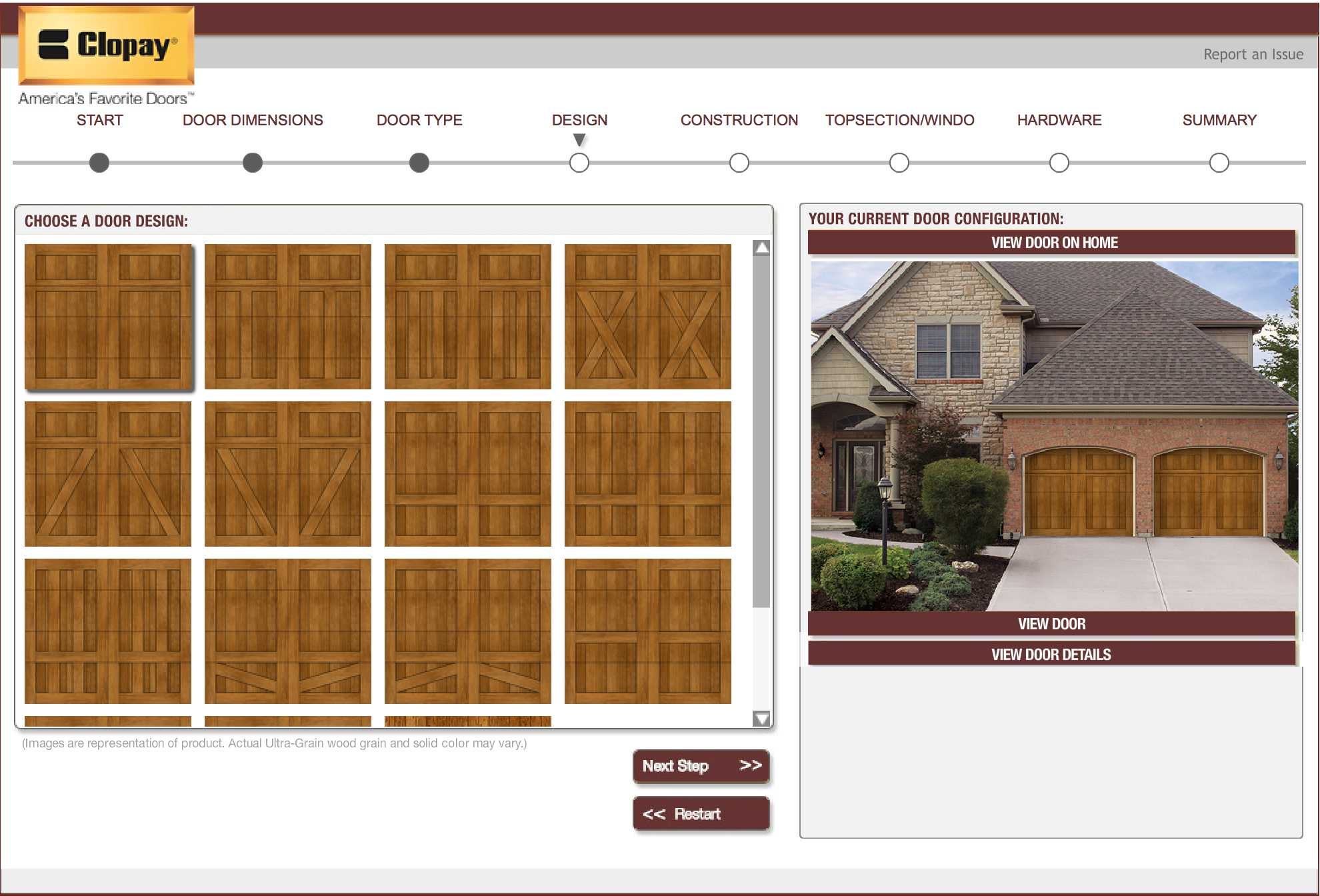 Step 6: Choose your construction type and color. Browse the variety of series and colors each door has to offer.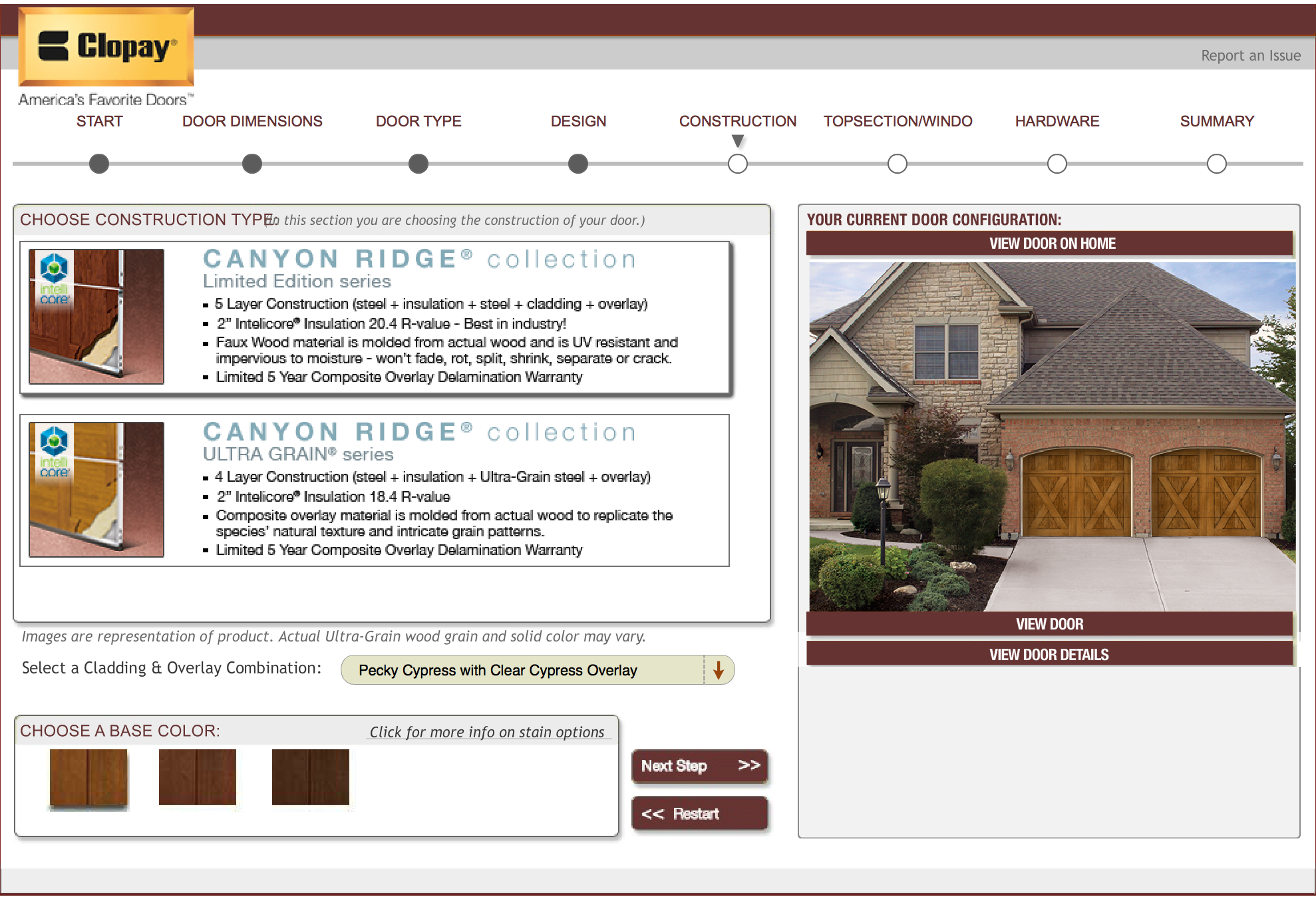 Step 7: Almost finished, now for the details. Try out the assortment of non-window and window options each garage door has to offer.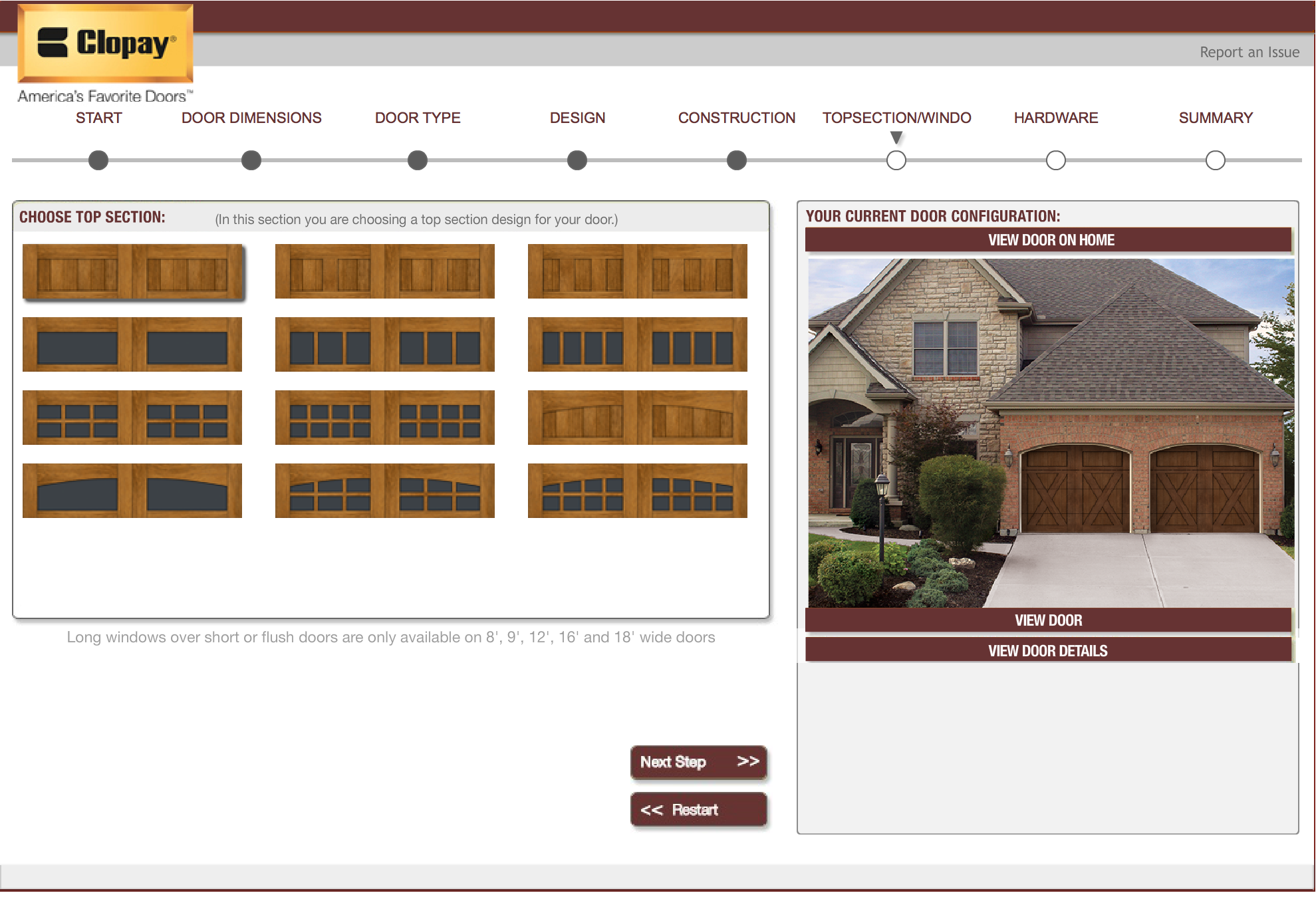 Step 8: Handle, step plate, or hinge? Choose what fits your home best to personalize your garage with these small, yet important details.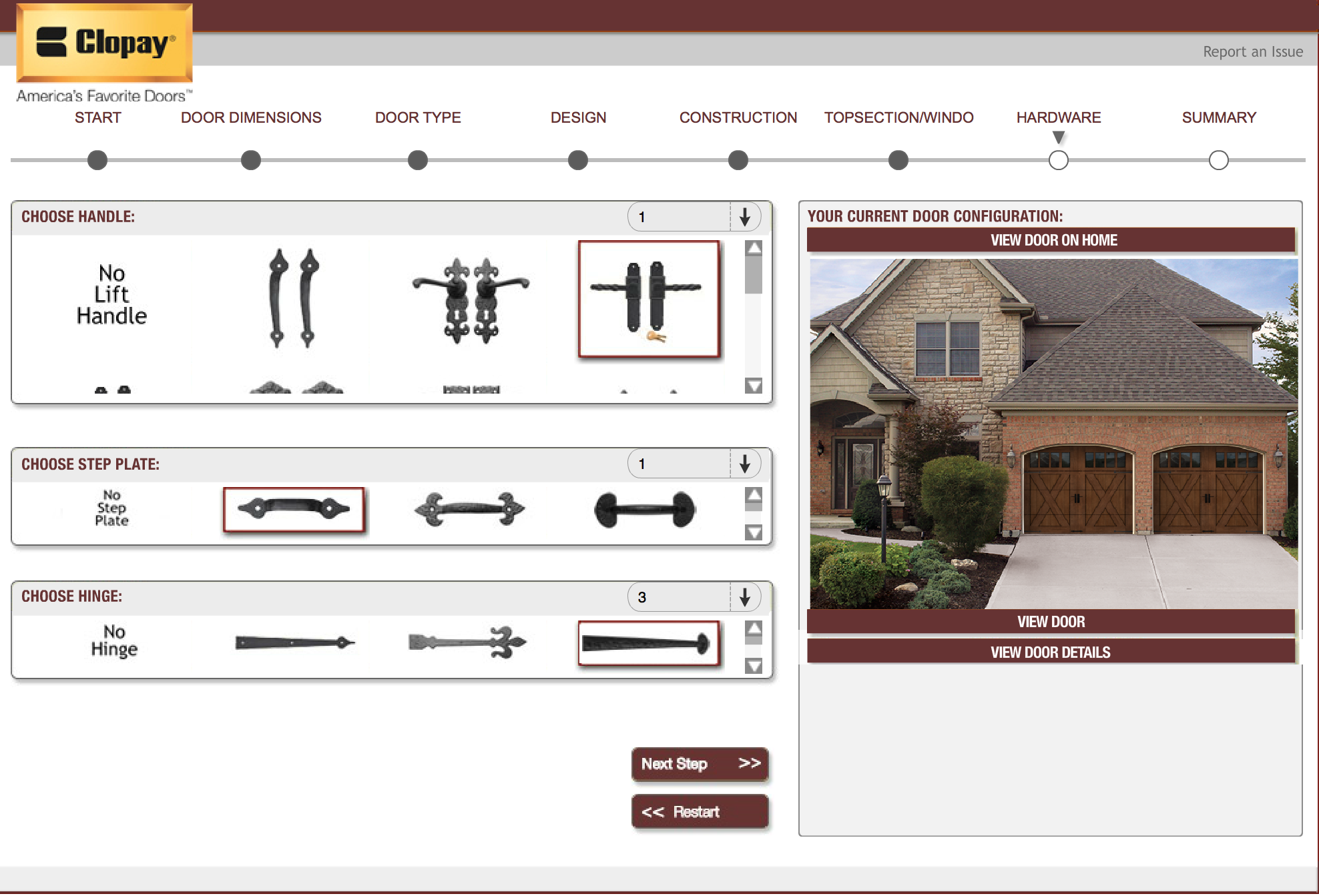 Step 9: Your new home is finished. Print your image and details of your new door, or look at the before & after photos.