Our Guide to a New Garage Door
Purchasing a new garage door is a major decision. Your garage door is often the first thing that people see when they arrive at your home. It makes a significant impact on the overall style of your home's facade. Modern garage doors can last for decades, so it's important to choose something that you'll enjoy for years to come. There are a lot of factors to consider before buying a new garage door. This guide will explain how to choose a garage door so you can feel confident in your decision. With so many options to choose from, you're sure to find something to meet your needs.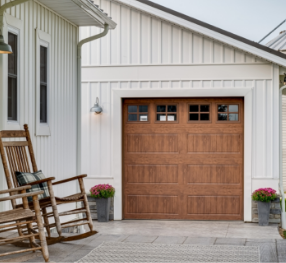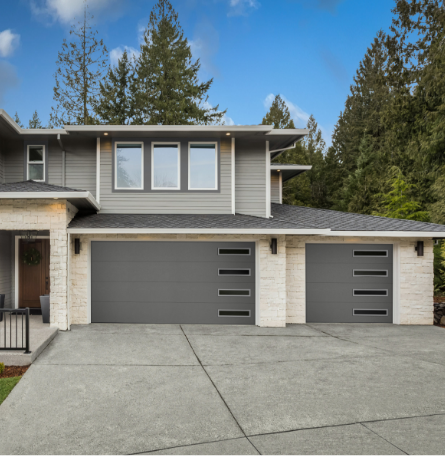 A step-by-step guide
How to Choose a New Garage Door
How to Choose the Right Garage Door Color
Choosing a new color for your garage door is exciting. You may feel proud of your garage door and want to make it shine. After all, it's protected you from the elements and has guarded some of your most beloved belongings. However, before you open a can of bright red paint, realize there are a lot of factors to consider when giving your garage door a brand-new face.
A garage door should complement your home's existing architecture and enhance its curb appeal. The material and style are important, but color has a significant impact on the overall appearance of your home.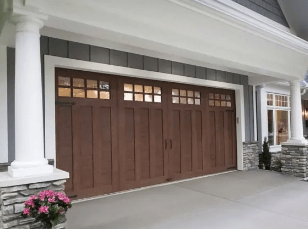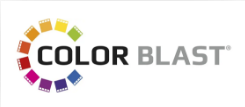 Single vs. Double Door Garage Sizes
Single garage doors come standard on single-car garages and on multiple-car garages that have a vertical beam separating the two halves of a double garage. Single garage doors come in many options, typically based on the age of your home. Older homes were often built with doors eight feet wide. However, with the rise in popularity of larger vehicles like SUVs and pickup trucks, newer homes might use nine-foot doors instead. Some modern single garage doors are even ten feet wide, but the standard single garage door is still eight to nine feet.
Double garage doors are exactly as they sound — double the size of a single door. They're designed to hold multiple vehicles, as well as large vehicles such as RVs. While double garage doors range in size from 12 to 20 feet, the most common double garage door size is 16 feet.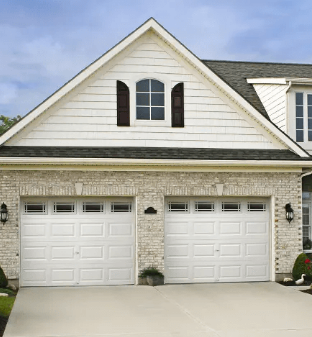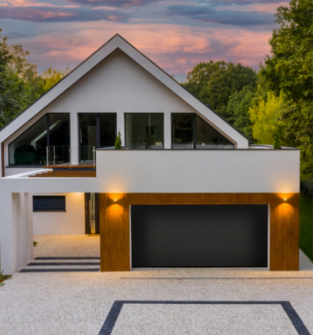 Parts of a Garage Door
Garage doors are one of the most intricate parts of your home. It's important to know the main parts of a garage door system so you can identify performance issues and possible repair needs. This way, you know when to call a garage door installation and maintenance professional. Learn about the different parts of a garage door below. The main parts of your garage door include sections, track, springs, struts, cables, back hang, and lock.
Garage doors perform reliably and smoothly for many years when maintained annually and lubricated correctly. The average usage, number of spring rotations and care of the door will determine the longevity of a garage door system.

Insulated Garage Doors
Garage doors are essential parts of your home. They offer safety, insulation and an easy, convenient way to leave your home every morning without going outside. Your garage can also be a storage place for your belongings — and that's why it's so important to get a quality garage door you can count on.
Insulated garage doors are a great option if you're looking for extra durability, temperature control and improved security. More and more, people are choosing insulated garage doors because of their wide array of benefits.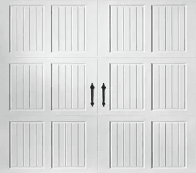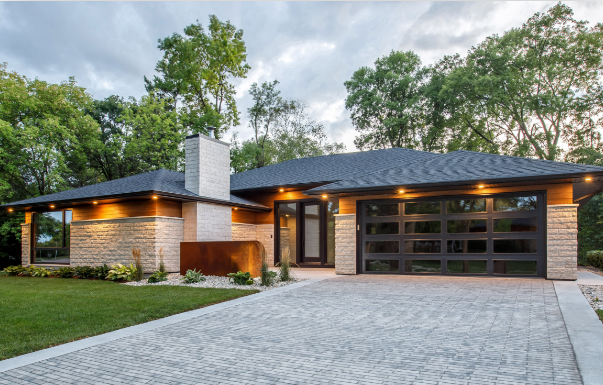 Hurricane Rated Garage Door
There are many benefits to living in Florida, from the beautiful beaches to warm weather to fun local attractions. But, amidst all these benefits lies the yearly threat of hurricanes. Hurricane damage can be costly for even the most insured homeowner, which is why it's so important to take precautions where possible. In Florida, a Category 1 hurricane typically puts over 350,000 households at risk — and a Category 5 hurricane can put almost 3 million households at risk.
Banko: Serving West Central Florida Since 1984
Don't trust the largest moving object in your home to just anyone; Bank on the Best! Whether you're building a new home, looking to increase energy efficiency, or enhance the value and curb appeal, Banko would like to help. We offer up-front all-inclusive pricing with never any hidden costs. Contact us to learn more about the hundreds of styles available to you.