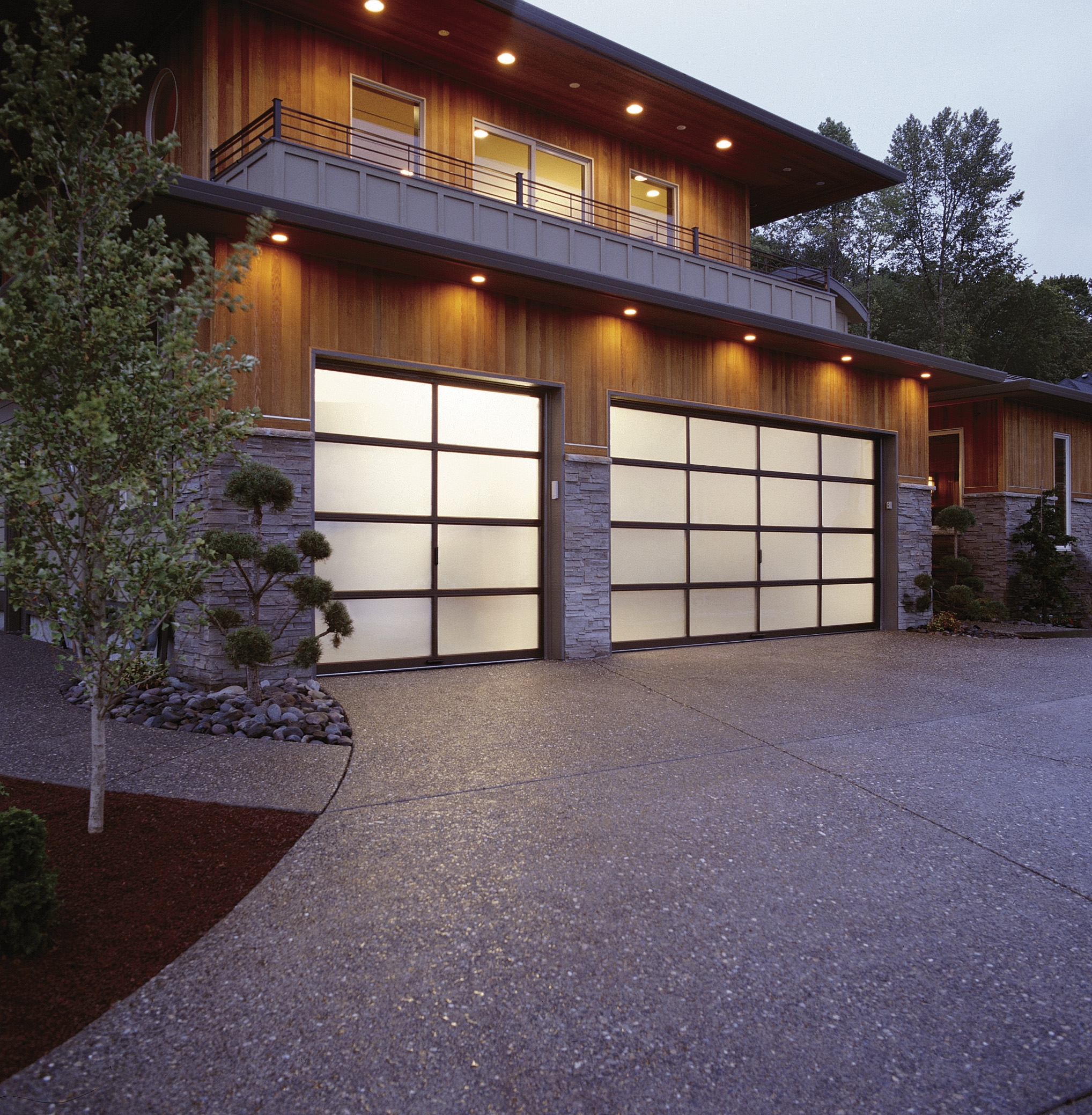 A Full Selection of Garage Doors in West Central Florida
Is your West Central Florida home looking its best? If not, the small change of installing a new garage door can make a world of difference in the way your home looks and feels. At Banko Overhead Doors, we have more than 30 years of experience in serving homeowners in the Tampa Bay area including Hillsborough, Pinellas, Pasco, Hernando, Manatee, Sarasota, Orange and Polk Counties with high-quality products and exceptional services.
The Styles and Materials You Want
Each home deserves a garage door that will complement its existing architecture and enhance its curb appeal. At Banko, we offer a full selection of different styles, designs and materials — you'll be able to choose a door that matches your home, budget and personal style. Browse our selection to find:
Each garage door is made by a trusted brand, so you can rest assured knowing you'll experience quality and long-term performance — not to mention attractive style and design.
Banko: Serving West Central Florida Since 1984
Don't trust the largest moving object in your home to just anyone; Bank on the Best! Whether you're building a new home, looking to increase energy efficiency, or enhance the value and curb appeal, Banko would like to help.
We offer up-front all-inclusive pricing with never any hidden costs.
Contact us to learn more about the hundreds of styles available to you.
Additional Resources on Garage Doors:
Reviews
Penny who answered the phone was very nice. I made the appointment and Dan Lest was the person who came to fix the garage. He was on time and very professional. I would hire them again and would refer this company to anyone who needed help at a great price with very friendly employees A+.
Denise Veronica Lee

,

Holiday, FL
Very timely, professional, and courteous! Will definitely recommend without hesitation!
Reinaldo Montalvo

,

Riverview, FL
Responsive and efficient.
Richard Gilley

,

Palmetto, FL
I've used Banko Doors for years. They installed the doors when I built a 3 car garage and also replaced a double door on a previous house I owned. They have always had competent and professional personnel. Today, Dan West came out to address the double door that had stopped working. Turned out to be a bad wall unit. Dan replaced the unit and was meticulous. He then explained how to re-program the key pad if the battery dies, and how to avoid all that by replacing the battery annually, and lubed both doors. I appreciated the extra attention to detail and customer service. I highly recommend Banko Doors for your garage service needs.
Nerisa Pilafian

,

Tampa, FL
Dan West is an outstanding technician!
Charles Malphurs

,

Land O'Lakes, FL
Mike was excellent. Called before arrival with estimated arrival time and very personable. I was told by another overhead door company that I needed a whole new opener/system. Mike looked everything over, found some wiring that needed adjustment, cobwebs that needed cleaning and some other minor maintenance. His visit saved me the cost of a whole new unit saving me hundreds! I will call Banko from now on for general door maintenance and when it is truly time to buy a new one. Thanks for not trying to upsell me!
Kathleen Thousand

,

Tampa, FL
They both were amazing! Fast work and very professional. We won't be using anyone else! I got the exact unit I had been wanting and now it's working like a dream!! Couldn't be happier !
Emily Feeks

,

Tampa, FL
If ever I need or know of someone who needs repair Banko garage doors are the way to go. Seth was great he called and said that he was 30 minutes away and he got to my home way before that , he informed me on what he serviced and replaced.
I am well pleased and happy that I choose them and to think this was my first call.
Oh yeah also what I liked I told the representative what was going on when he called, what I needed to have replaced and my availability.
My time of availability was considered and I knew how much I was going to spend prior to the visit so no surprise and crazy amounts.
I am a satisfied customer. Thank you again Seth and thank you Banko Garage!
Tangela Marchman

,

Tampa, FL
Johnny was fantastic. Very knowledgeable, great personality and he did an amazing job. Thank you Johnny.
Alan Brodsky

,

Tampa, FL
Terrific experience! Banko put the door in when my house was first built so they were able to tell me what torsion springs I had and give me an exact quote. They came out next day and replaced in about an hour. Mike was awesome! He even gave me a few tips to lengthen the life of my door and motor. Won't even bother calling other companies next time and will specifically request Mike because he's so great.
Joseph Bussell

,

Tampa, FL
Mike was engaging, VERY professional, knowledgeable, prompt and efficient. Excellent service and great ambassador for Banko. Thank you.. easy to refer to others. Also, customer service from the office was excellent.
Louisa Van Eepoel

,

Tampa, FL
Great. David was an excellent technician and provided same in customer service. Highly recommend.
Mark Munger

,

Riverview, FL