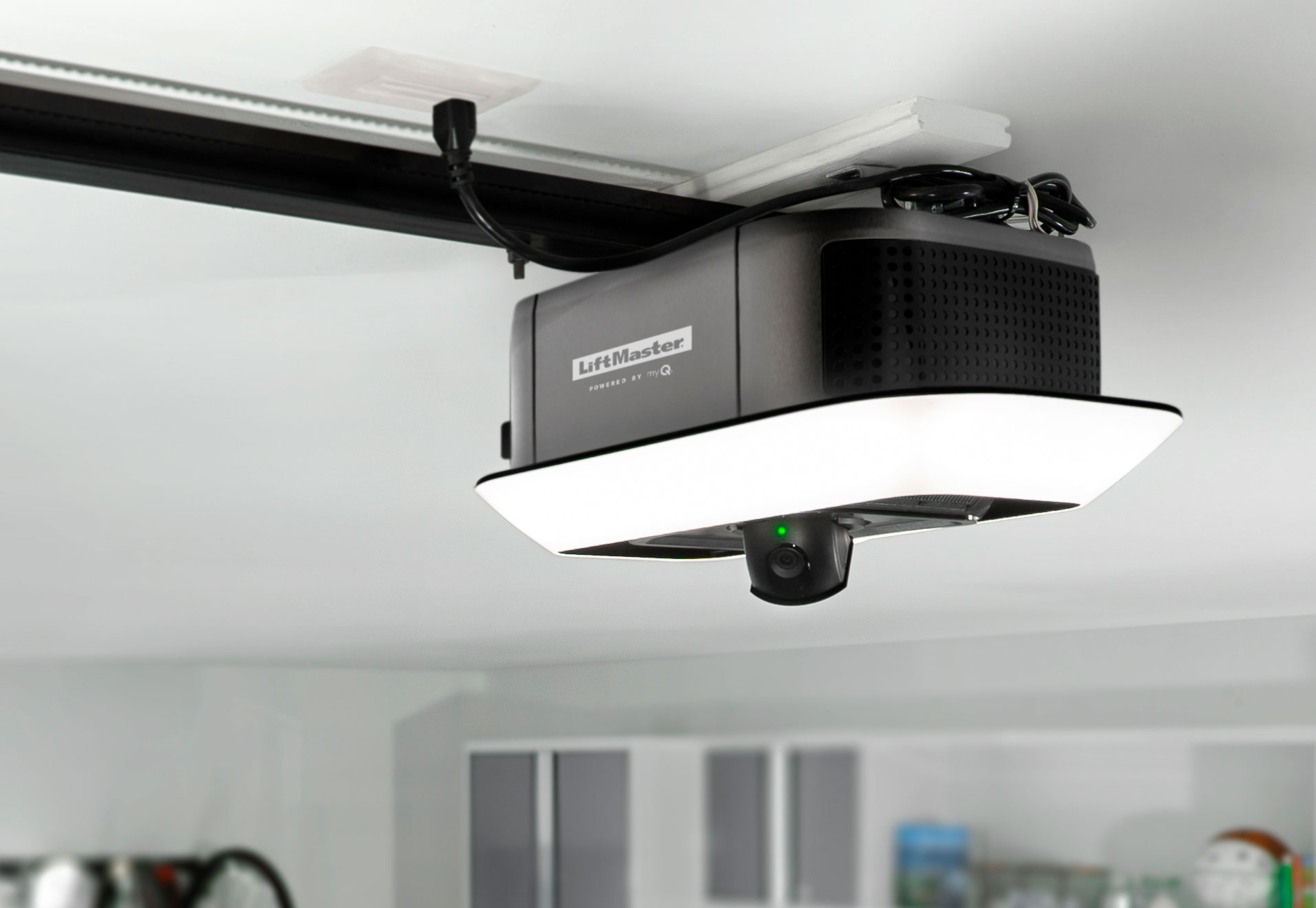 LiftMaster® Garage Door Openers
If you're like most homeowners, you use your garage door like a front door. That's why having a quality, dependable garage door opener is so vital to the day-to-day function of your home.
Wondering where to buy a garage opener that you can trust in West Central Florida? Look no further than Banko Overhead Doors, where you can buy a garage door opener from respected brands like LiftMaster. When you equip your home with the right door opener, you'll enhance your home's efficiency and maximize convenience.
New Garage Door Opener Benefits
Garage door openers have come a long way over the past few years, incorporating new technology and capabilities to make life easier for home and business owners. Some of the modern garage door opener benefits you can enjoy with the latest models include:
Alerts to smartphone: Never wonder if you left the garage door open again. With myQ® technology, modern openers will send an alert to your smartphone if you accidentally leave your door open.
Wifi: Today's garage door openers allow you to monitor or open and close your garage door even if you're not at the house via your home's Wifi signal.
Battery back-up: Get in and out of your garage even during a power outage thanks to your new garage door opener's battery back-up function.
Corner-to-corner lighting: Whether you use your garage as a workspace or storage, you'll enjoy the corner-to-corner lighting of newer garage door openers that allows you to see the entire space.
Choose the Right Garage Door Opener for Your Home
When you need to purchase an overhead door opener, you'll find a vast selection of options at Banko Overhead Doors. We offer various products so that each of our customers can find the right solution for their unique needs.
Our selection includes models from leading brands like LiftMaster, including: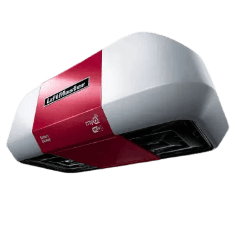 LiftMaster Elite Series
When you want to buy a LiftMaster garage door opener, the Elite Series will give you access to models that include smartphone control, battery backups and many other innovative features. The Elite Series 8550W and 8160W models are excellent choices for homeowners who want up-to-date features and superior functionality.
Our LiftMaster garage opener options are just a portion of our selection. We also provide commercial garage door openers that are ideal for West Central Florida businesses, including: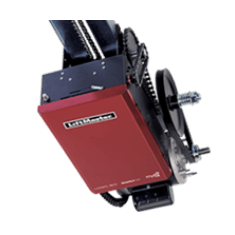 Trolley Operators
Trolley operators are suitable for standard lift sectional doors, and you can find them at Banko Overhead Doors in light, medium and industrial duty styles.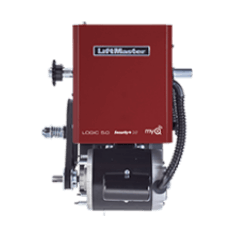 Jackshaft/Hoist Operators
Jackshaft/hoist operators work best for rolling doors, rolling grilles, industrial sectional doors and shutters. Choose from among our selection of light, medium, industrial and heavy industrial duty models.
If you're wondering where to buy a LiftMaster door opener for your home or business, you've come to the right place.
Get the Garage Door Opener That's Right for You
At Banko Overhead Doors, we've been serving West Central Florida homeowners and businesses since 1984, offering a range of high-quality products and services — garage door opener options included. If you're looking to buy a garage door opener, browse our selection of options. And get in touch with us any time if you have questions about the right overhead door opener for your home or business.
Additional Resources on Garage Door Openers:
Reviews
I've used Banko Doors for years. They installed the doors when I built a 3 car garage and also replaced a double door on a previous house I owned. They have always had competent and professional personnel. Today, Dan West came out to address the double door that had stopped working. Turned out to be a bad wall unit. Dan replaced the unit and was meticulous. He then explained how to re-program the key pad if the battery dies, and how to avoid all that by replacing the battery annually, and lubed both doors. I appreciated the extra attention to detail and customer service. I highly recommend Banko Doors for your garage service needs.
Nerisa Pilafian

,

Tampa, FL
Dan West is an outstanding technician!
Charles Malphurs

,

Land O'Lakes, FL
Mike was excellent. Called before arrival with estimated arrival time and very personable. I was told by another overhead door company that I needed a whole new opener/system. Mike looked everything over, found some wiring that needed adjustment, cobwebs that needed cleaning and some other minor maintenance. His visit saved me the cost of a whole new unit saving me hundreds! I will call Banko from now on for general door maintenance and when it is truly time to buy a new one. Thanks for not trying to upsell me!
Kathleen Thousand

,

Tampa, FL
They both were amazing! Fast work and very professional. We won't be using anyone else! I got the exact unit I had been wanting and now it's working like a dream!! Couldn't be happier !
Emily Feeks

,

Tampa, FL
If ever I need or know of someone who needs repair Banko garage doors are the way to go. Seth was great he called and said that he was 30 minutes away and he got to my home way before that , he informed me on what he serviced and replaced.
I am well pleased and happy that I choose them and to think this was my first call.
Oh yeah also what I liked I told the representative what was going on when he called, what I needed to have replaced and my availability.
My time of availability was considered and I knew how much I was going to spend prior to the visit so no surprise and crazy amounts.
I am a satisfied customer. Thank you again Seth and thank you Banko Garage!
Tangela Marchman

,

Tampa, FL
Johnny was fantastic. Very knowledgeable, great personality and he did an amazing job. Thank you Johnny.
Alan Brodsky

,

Tampa, FL
Terrific experience! Banko put the door in when my house was first built so they were able to tell me what torsion springs I had and give me an exact quote. They came out next day and replaced in about an hour. Mike was awesome! He even gave me a few tips to lengthen the life of my door and motor. Won't even bother calling other companies next time and will specifically request Mike because he's so great.
Joseph Bussell

,

Tampa, FL
Mike was engaging, VERY professional, knowledgeable, prompt and efficient. Excellent service and great ambassador for Banko. Thank you.. easy to refer to others. Also, customer service from the office was excellent.
Louisa Van Eepoel

,

Tampa, FL
Great. David was an excellent technician and provided same in customer service. Highly recommend.
Mark Munger

,

Riverview, FL
Excellent and skilled work and craftsmanship. Great product at a fair price.
Richard Dormuth

,

Balm, FL
I highly recommend Banko. I have used them several times in the past, and find them to always be dependable, efficient and fair in their pricing!!
Kathy Wooldridge

,

Temple Terrace, FL
My garage door would not open this morning. I called Banko. Excellent customer service with the scheduler, Darren. A service tech, Juan, was at my home within 45 minutes. It took him 15 minutes to repair my garage door. I had an excellent customer service experience and will recommend Banko Overhead Doors.
Diane Puigdomenech

,

Wesley Chapel, FL