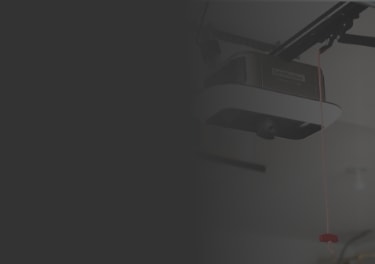 Smart homes — homes with appliances you can control through an internet connection — are continuing to rise in popularity. In 2020, 37% of United States households reported owning some version of a smart home device, and the numbers continue to increase. Smart home devices give homeowners extra security and control over their homes. Thanks to smart garage door openers, you can now say the same for garage doors.
With so many functions and benefits, you may be surprised at just how valuable a smart garage door opener can be. Learn more about this smart home device's basic functions and benefits with our guide below.
What Is a Smart Garage Door Opener?
So what are smart garage door openers, and what does a smart garage door opener really do? Smart garage door openers give you more control and offer more advanced functions than traditional garage remote controls.
When you switch to a smart garage system, your smartphone becomes your opener's remote control. These systems include sensors and a Wi-Fi connection that let you monitor and control your door remotely.
Your smart garage door connects to your phone through an app, so you have 24/7 access to your garage door controls even when you're away from home. With just a quick tap on your phone, you can open or close your garage door from any location and even receive alerts when your garage door opens or closes.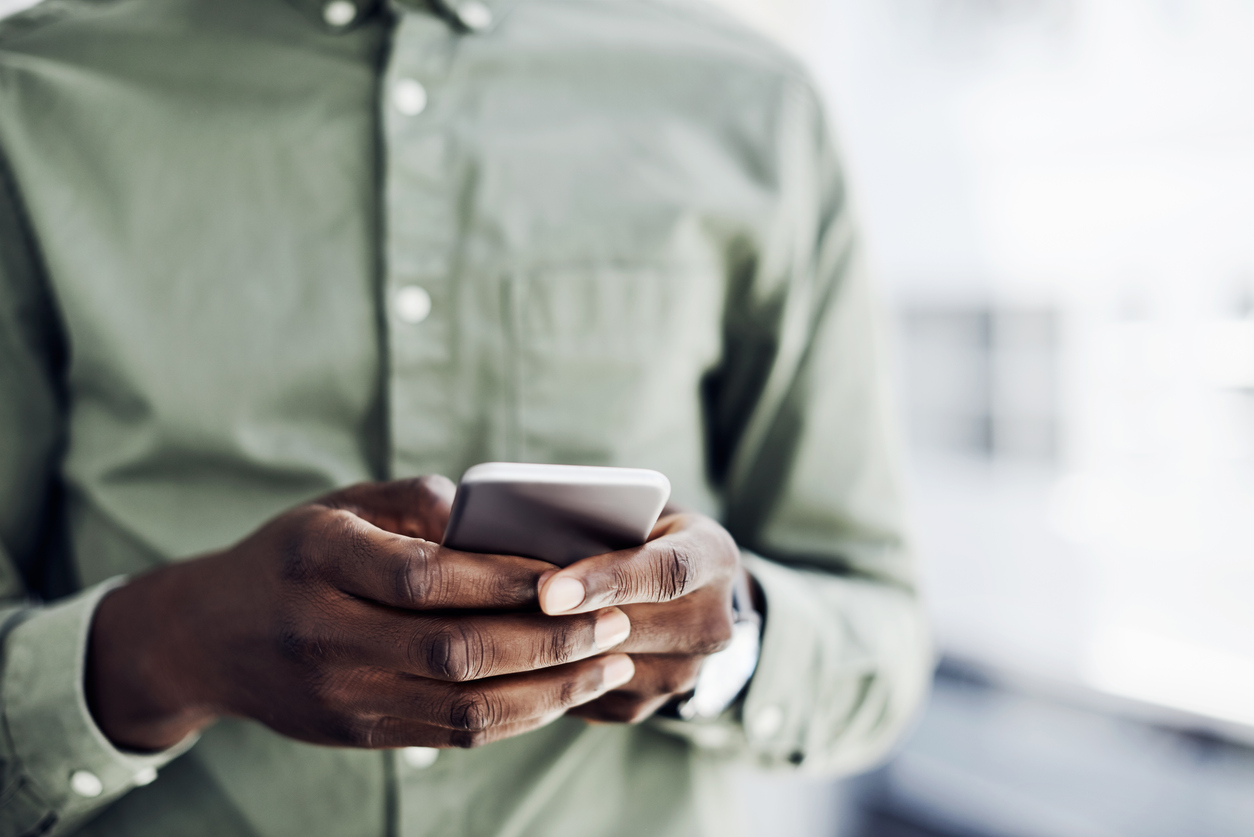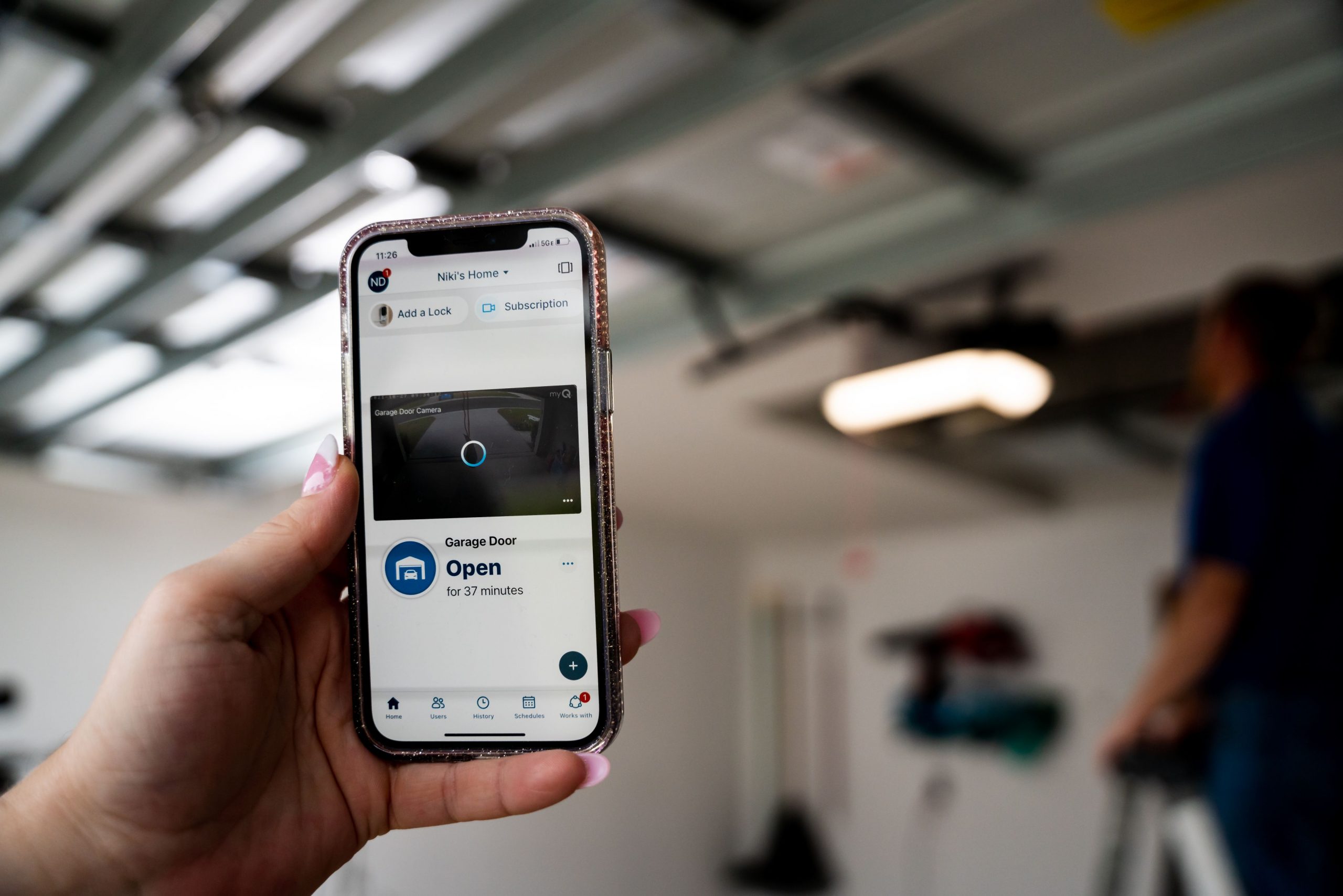 How Do Smart Garage Door Openers Work?
Smart garage door openers use a Wi-Fi-enabled motor and a smartphone app to operate. Once the system is installed, you simply connect the motor to your home's internet.
Liftmaster® smart garage doors use the myQ® app to pair with the smart garage system. This app is free, easy to use and available for both Apple and Android smartphones. The system works by attaching a Bluetooth sensor to your garage door. The sensor uses your home's Wi-Fi to communicate with your myQ® app. This connection allows you to open and close your garage door, monitor your garage door's movement and more.
Benefits of a Smart Garage Door Opener
As a homeowner, the value of a smart garage door opener is immense. Installing a smart garage door opener comes with a variety of benefits, from added security and peace of mind to convenience and accessibility.

Smartphone Compatibility
These days, you can do almost anything through your phone, including controlling your garage door. Opening and closing your garage door and monitoring its activity is as easy as downloading an app.
Since our phones tend to go everywhere with us, you'll always have a way to access your garage. You'll never have to worry about losing your garage door remote, and you'll have one less thing to grab as you leave the house.
Smart garage door openers are also often compatible with other home security and smart home apps, letting you control all aspects of your home in one convenient place.
Real-Time Monitoring
A smart garage door opener allows you to check the status of your garage door from anywhere. You can easily use your phone to double-check that you closed your garage door or remotely open the door for a house sitter while you're out of town.
With real-time alerts when your garage door opens and closes, you'll always be aware of what's going on at home, even when you aren't there. You'll have a complete log of when your garage door opens or closes, so you can keep an eye on how often and when people use your garage door. This monitoring can help you keep track of what time your children get home from school, how often your home or pet sitter stops by and any other uses of your garage door.
Improved Security and Safety
One of the most important benefits of a smart garage door opener is the added safety and security it offers. Since smart garage door openers give you the power to monitor your home from any location, you can always feel confident your home is well protected.
Upgrading to a smart garage door opener also lets you feel more confident in your home security. You won't have to worry about losing your garage door remote or having criminals steal it to gain access to your garage or home. You'll always know who has access to your garage since only certain devices will be programmed to work with the opener.
Smart garage doors often include other security features, such as the following:
Automatic power backup: A backup battery ensures your smart garage door will still open during a power outage. Even during severe weather, you'll be able to safely open and close your garage with your phone instead of manually opening your garage door.
Programmable lights: Many smart garage doors let you program your garage lights to turn on and off at different times of the day. This feature can give you better visibility to keep you safe or create the illusion that someone is home while you're out of town. You can also use your smart garage door app to turn the lights on manually.
Automatic closing: A smart garage door's timer-to-close setting means you'll never have to wonder if you forgot to close your garage door again. Activating this setting will automatically close your garage door for you after the amount of time you select.
Smart locks: Smart deadbolt locks provide additional security by automatically locking your garage door, keeping it securely shut until you unlock it.
Package Security
From online shopping to grocery delivery apps, homeowners deal with a constant influx of packages. Unfortunately, those packages often aren't secure outside in front of your garage door or main entrance. Anyone walking by can easily grab your delivery and take off. With 1.7 million packages stolen every day, keeping your deliveries safe is more important than ever.
Luckily, a smart garage door opener lets you open your garage for delivery people to safely place your packages inside and securely close the garage door as they leave. With security cameras installed, you can watch the delivery in real time.
Some smart garage doors are even compatible with Amazon Key In-Garage Delivery. This service securely places your packages inside your garage to prevent them from going missing and keep them safe from weather damage.
Amazon Key In-Garage Delivery links your package's barcode to your garage door. When your delivery person arrives and scans your packages, your garage door will open without you needing to share your garage code or open the door for them. Once your packages are safely inside, your garage door will close, keeping your packages secure until you arrive home.
Scheduled Opening and Closing
How convenient would it be to pull into your garage after a long day of work without having to lift a finger or wait for your garage door to open? With scheduled opening and closing, your smart garage door can automatically open for you.
If you follow a regular schedule, you can set your garage opening for the time you usually arrive home from work. This tool is also useful for scheduling your door to open and close for children going to and coming home from school. If your kids return home before you, you'll have peace of mind knowing your garage door will safely shut without your kids having to remember to close it.
You can also create temporary access codes to allow pet or house sitters, nannies, housekeepers or other guests into your garage. You can program these codes to only work during certain times of the day or for a limited number of entries. This feature allows you to schedule when others can access your home without manually setting each opening and closing time for your garage.
Multiple Add-On Features
In addition to remote monitoring, scheduled opening and closing, automatic locking and Amazon Key In-Garage Delivery, smart garages have even more features to offer. Potential extra features include:
Security cameras: Adding security cameras to your smart garage lets you see what is happening or who is using your garage in real time. You can check the cameras when your system notifies you that the door has opened or closed or watch for scheduled deliveries.
Smoke detectors: When you pair smoke detectors to your smart garage door app, you'll be alerted of any detected fire, smoke or dangerous fumes in your garage.
Temperature control: Some smart garage systems include sensors that can track the temperature in your garage so you can see the effect of your garage door opening and closing. You can use this information to monitor the conditions for temperature-sensitive items. It can also be useful if your garage connects to your home, as the temperature in one can impact the other.
Simple Integration and Setup
With all these amazing features, you may think setting up your smart garage door opener will be challenging. However, this could not be further from the truth. Installation and setup are very straightforward. Just follow the included instructions to connect your opener to your home internet and download the app to your phone.
What Is a myQ® Smart Garage Door Opener?

The Liftmaster myQ® garage door opener is the most secure and sophisticated way to control your garage door remotely. The myQ® app lets you control your garage door from any location, provide guest access and receive unique, real-time notifications so you're always in the know.
Popular garage door brands that can connect to myQ® include Liftmaster®, Chamberlain®, Craftsman® and Raynor®. However, myQ® technology is compatible with most garage doors manufactured after 1993. If your garage door can connect to Wi-Fi and has sensor eyes, there's a good chance it's compatible.
In addition to its own features, the myQ® app allows you to integrate and connect with other popular apps. This integration allows you to customize your experience and access your smart home tools or systems in one convenient place.
Popular myQ® compatible apps and platforms include:
Alarm.com®
Alpine Electronics®
Amazon® Key
Clare Controls®
Evolved Vehicle Environments
Google Assistant®
IFTTT®
My Mitsubishi® Connect
Resideo®
Ring®
Steer Tech®
Vivint®
myQ® is a valuable tool that has some requirements you'll need to meet before installation. Your garage door must be a sectional door and your door opener system's IR photo eyes must be properly installed. If you're unsure if your garage door meets these requirements, reach out to your local myQ® Liftmaster garage door opener provider for help.
Should I Have a Smart Garage Door Opener?
A smart garage door opener's benefits and capabilities make it a beneficial upgrade for anyone with a garage. However, this upgrade can be especially useful for the following:
Families: Coordinating several busy schedules can mean constant running around and tons of details to remember. Having a smart garage door opener can give you the security of knowing you can always get into your garage, even if your physical garage door opener is still sitting on the counter at home. Plus, with remote monitoring, while you're taking one kid to practice, you can keep an eye out that your other children come home from school on time.
Homes with staff: Do you have a housekeeper, dog walker, nanny or other service workers who routinely need access to your home? With a smart garage door, you no longer need to share your garage code, giving staff potential 24/7 access. Using a garage opening schedule or a temporary code can give them access only when they need it.
Online shoppers: Lost or missing packages can be a problem of the past when you have a smart garage door opener. Whether you enable Amazon Key In-Garage Delivery or use the app to open and close your garage for deliveries, you can feel confident your packages are securely waiting for you.
Browse Smart Garage Door Openers With Banko Overhead Doors
Are you ready to enjoy the convenience, security and various other benefits that come with smart garage door openers? At Banko Overhead Doors, we offer a state-of-the-art line of myQ® garage door openers.
Our skilled team members have over 30 years of experience in the industry and are ready to provide a seamless installation. Browse our collection of garage door openers to get started today. Still have questions? Reach out to our team through our online contact form for more information.