How often do you use your garage door? Most homeowners drive in and out of their garage more than once a day. High-quality metal components have long lifespans, but continuous use still causes wear and tear. The metal tracks that guide your overhead door when it opens and closes are no exception. Garage door track repair is necessary when your door gets off track or you notice that the track looks damaged.
A broken garage door track hinders how you use your garage. It makes coming and going less convenient and can pose a safety risk, but having someone fix your garage door track makes your family mobile again. You should always call a professional when your metal track needs repair or replacement.
Why Should a Professional Fix Your Garage Door Track?
Garage door maintenance involves a system of moving parts and heavy components. Those pieces undergo long periods of tension, which stretches and weakens their materials with use. Parts of your garage door can break at any time, and they do so with enough force to cause serious injury. You might need to fix your garage door's track for a few reasons.
First, metal tracks can corrode, and that rust stops your door from gliding. The track can also become too close to or far away from the jamb. Both of these situations cause their own issues. When the track is too far away, moisture, pests and air can slip between your door and its weatherstripping. If the track is too close, the door can get caught or rub against the track. Your tracks can also become too tight, restricting the door from moving as it should.
Most dangerously, your tracks can loosen. When this happens, your garage door can crash back to its closed position. Professionals can keep your door in its open position to perform maintenance and repairs safely before lowering the door. You can trust our technicians at Banko Overhead Doors because we have the experience and equipment to fix your off-track garage door in a controlled, safe manner.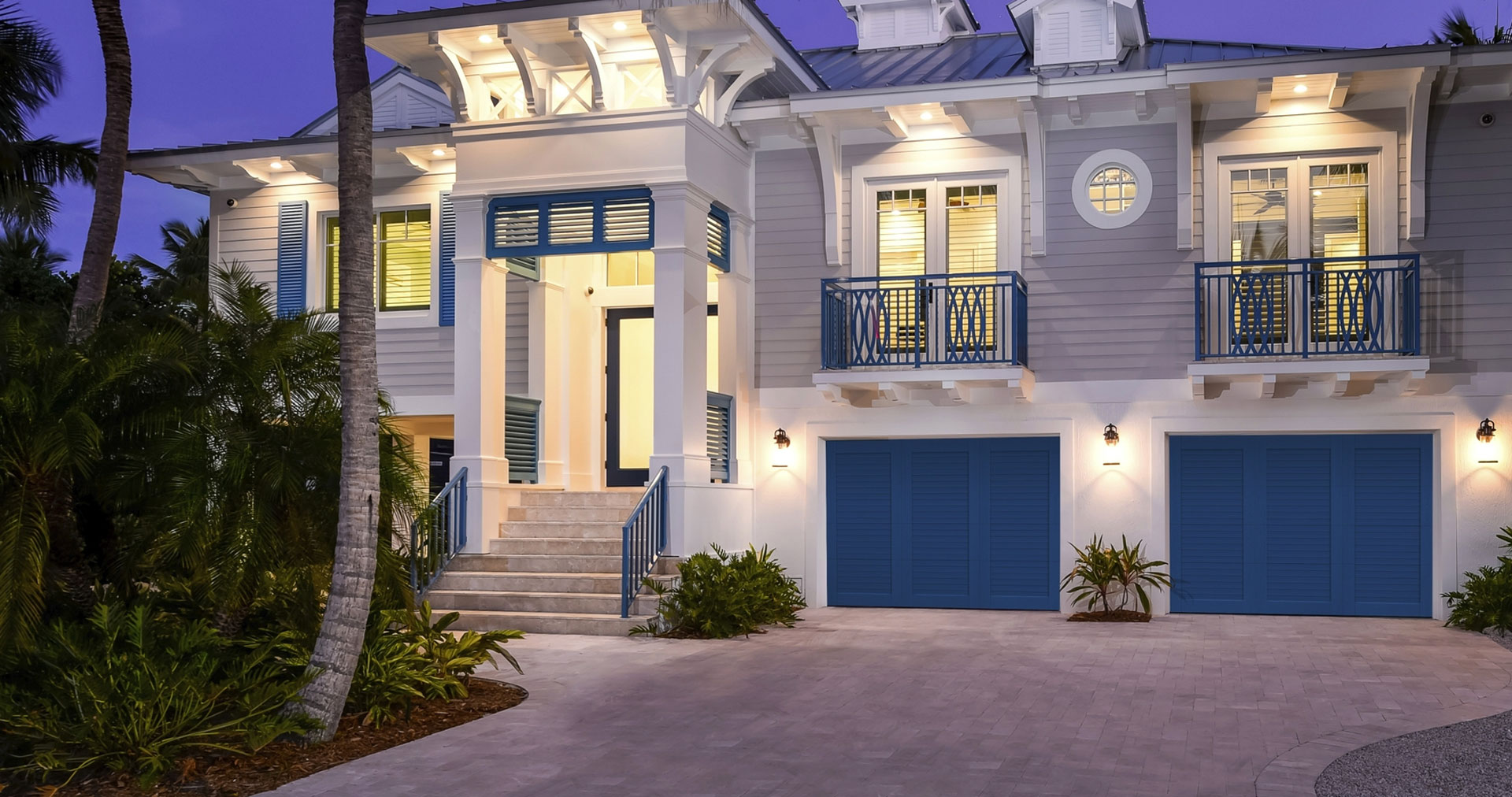 Garage Door Track Repair Near You
At Banko Overhead Doors, our team is proud to provide maintenance on all makes and models of garage doors in Tampa Bay and surrounding areas. We service residential and commercial overhead doors in Hernando, Hillsborough, Manatee, Pasco, Pinellas, Polk and Sarasota Counties.
Connect with our team of experienced technicians when your garage door track is broken or misaligned. You can contact us online for more information about fixing broken garage door tracks and other maintenance. Call us at 877.902.2656 or schedule an appointment online for prompt repairs.