Halloween is just around the corner and when it comes to making your house look spooky, the garage is one area that's not always fully taken advantage of! Check out a few ways to decorate your home and keep trick-or-treaters shivering with fear
Add a Halloween Garage Door Cover
Look for a decal or garage door wrap with a scary scene and use it to cover the entirety of your door with Halloween decor. If you'd rather make your own, paint a thematic design on a large sheet to pin up in front of your garage.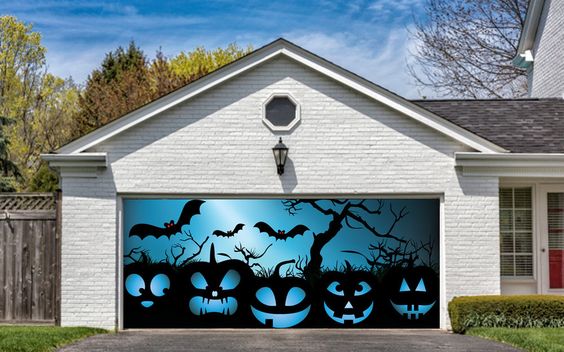 Create a Spooky Scene
You could also use the space in front of your garage to create a Halloween scene. For example, you can hang a ghost made from a white sheet with fishing line from the frame of the garage and highlight it with a strobe light. You can also use crime scene tape, chalk outlines and a black light to create a crime scene. Use your imagination!
Light It Up
Shine a spotlight on your Halloween-themed garage by lighting it up with a strand of orange or pumpkin-shaped lights. Hang a black light from the top of the garage doorframe to accentuate neon or glow in the dark decals on the door. If your garage door has windows, use some spooky cut outs to create a frightening stare.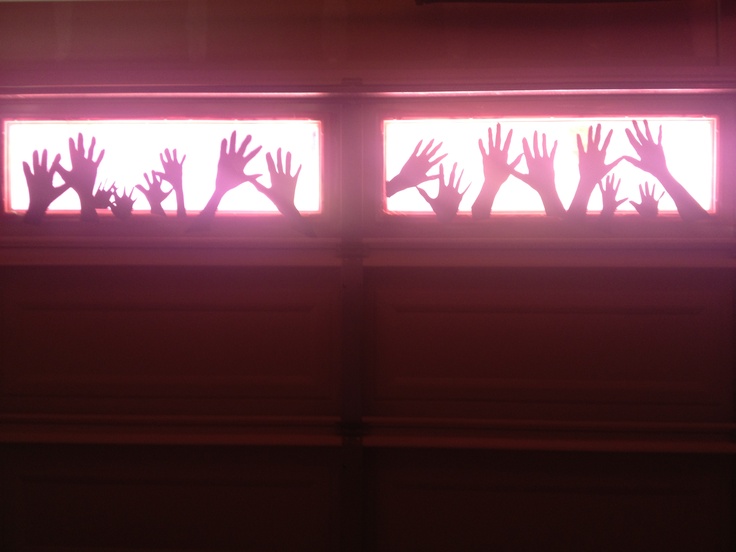 Open For Haunting
Open your garage door and make the space into a haunting experience for trick-or-treaters. Using sound effects, a variety of props, volunteers, a fog machine and a strobe light, you could transform your garage into a mad scientist's lab or a cemetery.
For more spooky Halloween decor inspiration, check out our Pinterest page.