Your garage door is one the largest moving object or piece of equipment in your home, and just as your other home appliances need maintenance, your garage door needs to be properly maintained to keep it working as it should throughout the year. The start of summer is a perfect time for these preventative maintenance tips.
1. Inspect Moving Parts
Inspecting your garage door is the first step. Carefully look around the tracks, springs and mounting hardware for signs of excessive wear, damage or rust. The more you do this, the more likely you are to notice when something doesn't look right. If anything appears broken and your garage door isn't working properly, contact a professional so that it can be repaired safely.
2. Clean and Lube Your Garage Door
Washing your garage door keeps it looking nice and working well. Use water and mild detergent to remove any built-up dirt on both sides of the door. Make sure there is no debris stuck in the tracks and clear cobwebs from the mounting hardware. Lubricate the springs, rollers and all the hinges when the door is in a down postion and disconnected from the opener. Be sure to use a recommended garage door lubricant. This is a good practice to keep your door running smooth and quiet.
3. Remove Rust
Steel garage doors may develop rust, but it's easy to fix. Sand the rusted area, apply a primer and then paint over it with exterior-grade paint. You can use exterior latex paint on your whole door to protect your door from future rust problems.
4. Check Your Door's Safety Features
Check the safety features of your door on a regular basis. All you have to do is open the door, place an object in the way of the door and then close it. The door should stop and reverse itself. You can also try putting something in front of the photo eye sensors while the door is closing to see if they are working. If they aren't working correctly, get in touch with a professional to repair the issue.
Schedule Garage Door Service With Banko Overhead Doors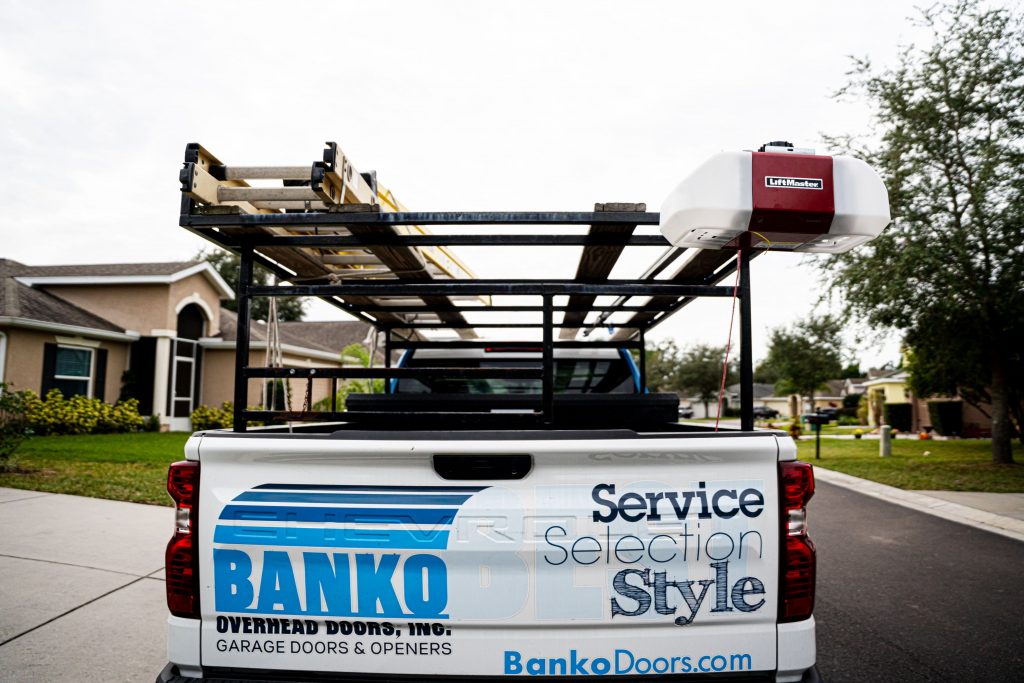 These are some of the maintenance tasks that should be performed every so often, from every year to every few years. Parts should be lubricated, repaired and sometimes replaced. Garage doors have many moving parts that can be dangerous if tampered with incorrectly, so we always recommend calling a professional when your garage door isn't performing as it should.
Is your garage door in need of maintenance or repairs? At Banko Overhead Doors, we have over three decades of experience serving the West Tampa Bay area and surrounding communities. Schedule your repair today!
---
Additional Resources on Garage Door Repairs and Maintenance:
---