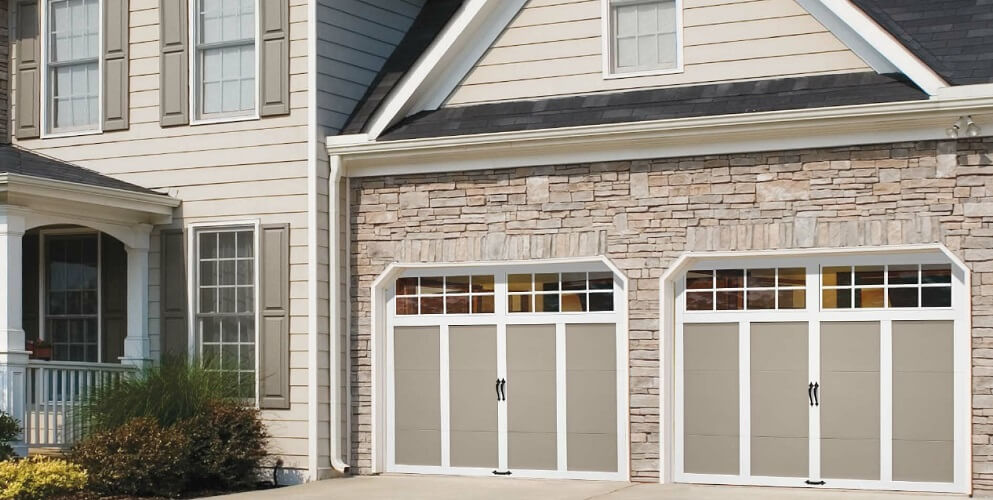 Garage doors make our lives so much more convenient. But garage doors work dependably because of many moving parts, all of which operate under tension and weight. To keep them working properly, you'll need to provide regular maintenance for garage doors. But what exactly should you focus on during your garage door maintenance?
Follow the garage door maintenance checklist below and you'll take a huge step toward keeping your garage door in peak condition:
Springs: Look at your springs for signs of damage or simple wear-and-tear. Also, test the tension of your springs by disengaging the automatic garage door. You should be able to lift and lower your door without exerting much effort and your garage door should also remain still when left halfway up. If it crashes down or flies open, you may have issues.
Rollers: Your rollers should travel smoothly and quietly. High-quality nylon is the best material for smooth and quite rollers. If they do not travel quietly, try a little lubrication. If that doesn't work, the rollers may require replacement.
Cables: Look for any worn strips hanging loosely around your cables. Do the cables look frayed in any way? Fraying is a sign that the cables could break altogether.
Tracks: Look for any signs that your tracks have warped, bent or twisted. Again, if your garage door is opening and closing noisily, it may be a sign that your tracks need attention.
Panels: Take a close look at your panels' paint for signs of peeling, cracking and fading. If you have a metal door, check for signs of rust.
Weather-Stripping: Weather-stripping will need replacement once it starts to wear down and crack. Also, place your hands near the weather-stripping with the door closed to check for drafts. This is a sign that your weather-stripping isn't doing its job.
Windows: Make sure your windows aren't cracked or broken and check for signs of wear around the windows' weather-stripping. Many garage door manufacturers, Clopay® included, can send replacement windows should your originals break or degrade.
One last note before you attack your garage door maintenance checklist:
Be sure you remain safe at all times. Feel free to examine your door and provide some basic maintenance, but if you need to do anything more intensive, it's always best to call the pros. Garage doors operate under a massive amount of tension — and you don't want that tension to lead to injury. You can always call on Banko Overhead Doors for garage door maintenance in the Greater Tampa Area. Contact us today for an estimate or to schedule your garage door repair.
---
Additional Resources on Garage Door Repairs and Maintenance:
---