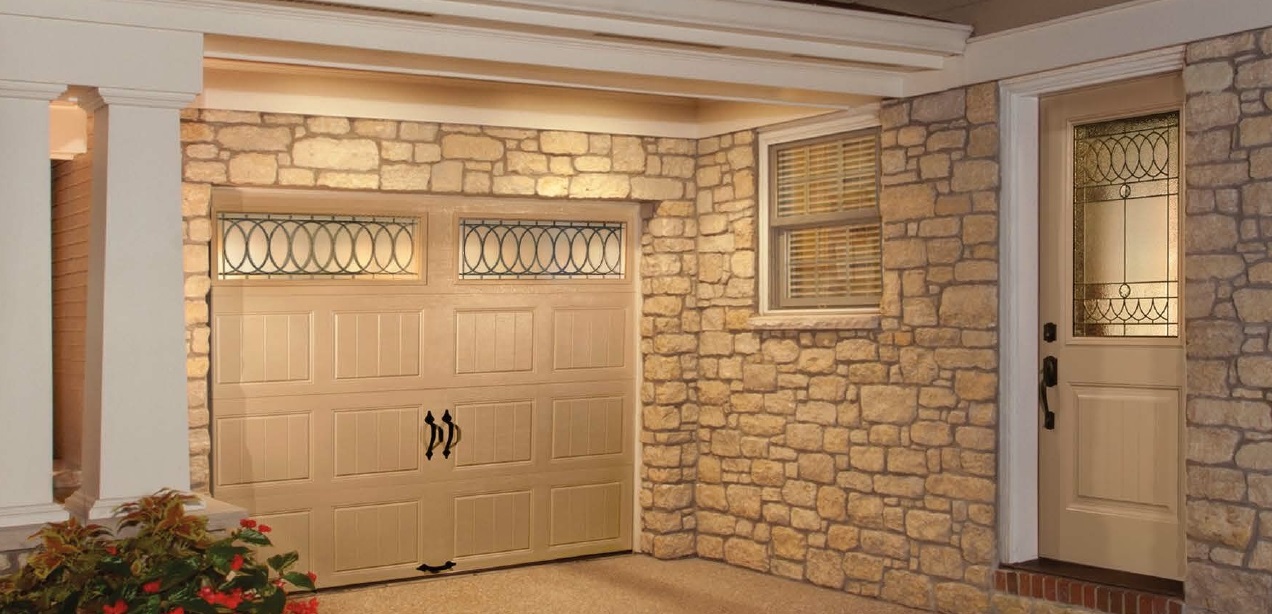 After spending the day traveling the dusty cobblestone streets, people in the 19th century needed a suitable place to unhitch their horses and store their buggies. While farmers often kept their horses and buggies in barns, the elite had carriage houses built on their estate. These small houses featured wide, swinging wooden doors that allowed for both horse and carriage to enter easily.
While today we don't typically have to worry about hitching up our horses or stowing buggies, the aesthetic qualities of the carriage house continue to be endearing. When looking for a traditional home style of a bygone era, many people mimic the style of those 19th-century carriage doors through carriage house, or carriage style, garage doors.
Construction of a Carriage Style Garage Door
The original carriage house doors were made of wood with thick iron hinges holding the door at the sides, allowing it to swing forward. Today's carriage style garage doors have been upgraded for modern use, so there's no more need to pull them forward by hand. They're designed with the same roll-up feature of modern sectional garage doors.
While the functionality of carriage style doors has changed throughout the centuries, they maintain the same aesthetic quality of carriage house doors of the past. Modern carriage style garage doors are usually made with wood or steel with vinyl or composite overlays and use decorative details to create an authentic traditional look.
Curb Appeal
Furnishing your home with a carriage style garage door is a timeless option if you're looking to add to your home value and curb appeal. Many people seem to think so — in fact, carriage style garage doors make up nearly 20 percent of all garage door sales!
Even though these doors are such a popular garage door option, each garage door can still be customized to fit your home's individual aesthetic. There is a wide variety of color, style and window options available that will make your carriage style garage door uniquely your own.
Customizing Your Carriage Style Garage Door
If you're interested in adding the timeless look of carriage style garage doors to your home, Banko Overhead Doors is here to help. We have a full selection of carriage style garage doors to meet your garage needs.
We've been servicing the Tampa Bay area including Hillsborough, Pinellas, Pasco, Hernando, Manatee, Sarasota and Polk Counties since 1984. With over 30 years of experience, we're confident in our ability to turn your classic garage door dreams into a reality.
Contact us today for a free installation estimate. We'll send one of our full-time employees to your home to help you fall in love with your house all over again.