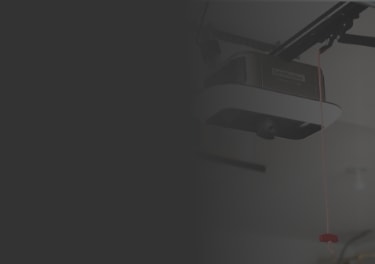 If you're planning a visit to Venice in Sarasota County, Florida, or you're moving to the area and want to know what to do for fun, we've got you covered!
Below, you'll find a list of the top things to do in Venice Beach, Florida, so you can plan your trip around your interests, helping you get the most from your adventures in the city.
Fix My Garage Door
1. Parks and Beaches
This coastal city has much to offer. One of the most popular things to do around Venice Beach, Florida, is to take a trip to one of its famous beaches or parks. Here are some of the best parks and beaches you can find in Venice.
Venice Municipal Beach
Traveling to a beach is one of the best free things to do in Venice, and Venice Beach is one of the most well-known beaches in Venice. The beach is comprised of dunes covered in sea oats, helping separate the beach from the surrounding area. While a lot is happening in the surrounding area, it's an excellent place to rejuvenate around the calming ocean waters.
Because Venice Beach is so popular, you'll want to plan to ensure you can get parking for yourself and your family or friends. You can find amenities close by so you don't have to leave the comfort of the beach, such as concessions, restrooms and a restaurant located by the entrance pavilion.
If you enjoy scuba diving, you can access the reef a quarter mile from the shore. This beach also accommodates people with disabilities with floating wheelchairs that can maneuver through the water. You can find Venice Beach at the end of Venice Avenue, allowing you to enjoy a nice beach vacation in the city.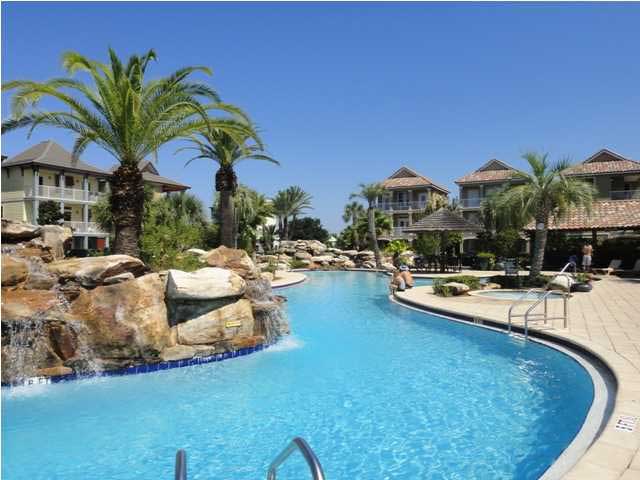 Caspersen Beach

Caspersen Beach is one of the highest-ranked beaches in Venice, and for a good reason. This beautiful beach stretches more than a mile and a half beyond Harbor Drive, though you can also access the beach from the Venetian Waterway Park trail. While there's usually plenty of parking available on hard-packed sand, this beach can get particularly busy on weekends, so you'll want to plan accordingly if you want a weekend beach getaway.
The allure of Caspersen Beach is the setting of Caspersen Park, a natural habitat comprised of coastal hammocks. While many people stay close to restrooms or parking areas, adventurous souls can travel south to find more isolated areas, allowing them to enjoy the soothing waves and refreshing ocean air away from busier areas of the beach.
There's also a kayak launch point on the east side of the park, away from the beach, allowing those who enjoy kayaking to access the Intracoastal Waterway and Lemon Bay.
Brohard Beach and Paw Park
Many people enjoy bringing their furry friends with them to the beach, and there's no better place than Brohard Beach Paw Park. Your dogs can play in a fenced yard that opens up to a 100-yard stretch of beach. If your dog responds well to voice commands, you don't have to have a leash, allowing them to enjoy everything the beach offers.
You can even find benches, picnic tables, dog showers and drinking fountains, all for you and your furry companion to make the most of your beach vacation. The play yards are also separated into areas for small and large dogs to help your pet adjust to playing with other pets.
You can find a human-only beach called South Brohard Beach just south of the beach and park. This beach features a 22-acre park with benches, picnic tables, a boardwalk and showers.
Brohard Fishing Pier

Brohard Fishing Pier is another popular destination for those looking for a relaxing afternoon in Venice. This pier is approximately 700 feet long and features a tiki bar and a beachfront restaurant. You can access the dock for free. You can also get bait and fishing gear at Papa's Bait Shop, located right on the pier.
Brohard Beach has plenty of space for visitors to take in its natural beauty. The beach also shares Caspersen Beach's reputation and is an excellent place for you and your family to look for shark teeth. You can access the beach from many locations off Harbor Drive, and there's plenty of parking located within a short distance from the pier.
Centennial Park
Centennial Park is a beautiful location at the heart of downtown Venice. The park features many amenities, including an interactive fountain, picnic tables, benches, a memorial to veterans and an ADA-accessible gazebo. Centennial Park is an excellent place to visit with your family to get a breath of fresh air, and you're right by unique shops and restaurants you can enjoy.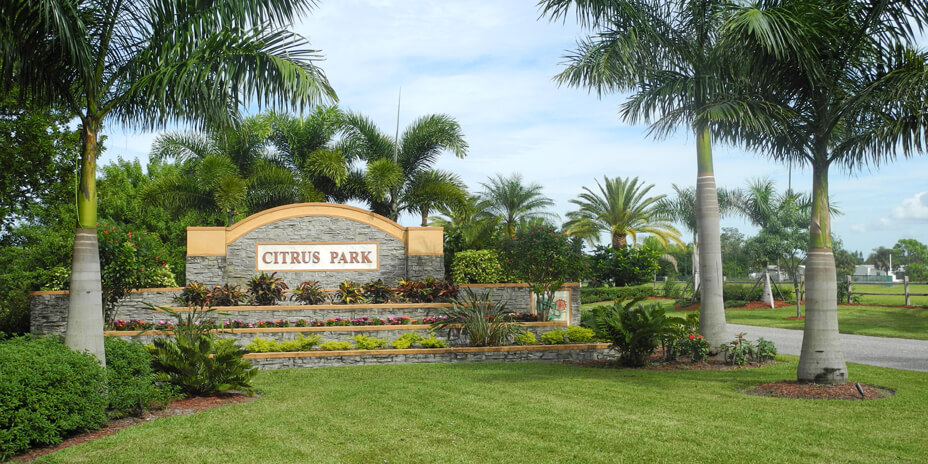 2. Tours and Sightseeing
If you want to experience more of Venice than just the beaches and parks, guided tours and sightseeing could be for you! There are many tours to choose from, and there's so much to do and see in Venice, Florida — you're bound to find something you like.
Below are some of our recommendations for tours to help you enjoy the natural beauty of Venice.
Wildlife Watching Charter Tour
If you want to escape from the mainland and take a trip on the ocean, a private, half-day boat charter is an excellent way to tour the coastal nature of Venice. You can see the city from a new perspective with your friends or family. These tours are unique because you can spot dolphins and manatees from the charter, which is ideal for children or wildlife enthusiasts.
Search for tours in the area to find one that suits your family's interests.
Venice Venture Scavenger Hunt
If you're looking for family things to do in Venice, Florida, Alley Kat Adventures offers a scavenger hunt across Venice. You'll have remote access to your own live host to help you along the way.
A scavenger hunt is an excellent way to tour the city while competing with friends and family in a unique adventure. This scavenger hunt can help you find hidden gems in the town and off-the-beaten trails, allowing you to find fun art, tidbits of history and cultural icons.
3. Wellness and Activities
If you're outdoorsy or enjoy fitness activities, there are plenty of water sports and activities in Venice.
Guided Kayaking on the Canals
You can enjoy a kayak ride through the canals guided by recreational professionals, experiencing the best Venice and South Florida have to offer, from the tropical plants to the diverse wildlife. Your guides will help provide direction, safety tips and guidance through natural attractions and local areas.
Kayaking is an excellent way to get active and enjoy time with your friends or family while exploring the natural beauty of Venice, Florida.
eFoil Activities

If you're interested in water sports, you can try eFoiling! This activity, also known as surf foiling, involves riding a surfboard with a hydrofoil rather than a fin. You ride the board while surfing the electric fin, allowing you to enjoy the sport even when the waves are small.
You can explore the beach and backwaters of Venice, and you can even sign up for individual or duo lessons to help you get the hang of the electronic surfboard.
Hiking Trails
People who enjoy walking and taking in the scenery should check out some of Venice's hiking trails. Whether you want to bike, hike or run, hiking trails are an excellent way to slow down and enjoy the natural beauty of Venice. You have many options when picking a hiking trail, including:
Legacy Trail
Jelks Preserve Trail
Shamrock Park Loop
Lemon Bay Preserve Loop
Venetian Waterway Trail
BoldlyGo Bike Trail
Sleeping Turtle Ligon Area
These hiking trails can help you stay active and refresh your body and mind. Many of these trails stretch for miles, allowing you to see all Venice and South Florida have to offer with your family or friends. You may even spot wildlife, such as iguanas, turtles and more.
4. Shopping and Dining

Downtown Venice is an excellent place to shop til you drop. There are many unique stores to browse and buy from, helping you find souvenirs to take home or stylish apparel to wear around town.
Some of your options for shopping include:
Clothing and accessories: If you're looking for attire for a special event or dinner or want to spruce up your wardrobe, there are plenty of shops in Downtown Venice that can help you express your style. Fugate's offers tropical-themed clothing, and SunBug is an excellent place to find a swimsuit. Sandy's Designer Clothing could have exactly what you're looking for if you want something fancier. You can also find fashionable attire and accessories at Seaside Chic Boutique. These are just a few clothing shops you'll find in Downtown Venice.
Home decor: If you live in a beach home in Venice or are inspired by beach decor, you can stop at Seaside Chic for everything beach themed, including starfish embroidered pillows to shell-centric accents. The Tabletop could have everything you need if you're looking for something more modern, carrying sleek serving pieces and unique glass designs. Touring Downtown Venice is an excellent way to find shops to outfit your home with exclusive items you can't find anywhere else.
Children's toys: If you've taken a trip to Venice with your little ones or grandchildren, there are plenty of places to buy children's toys, and it's one of the best things to do with kids in Venice, Florida. Nana's offers fun apparel for children, unique toys and books. Celebration Corner has many stuffed toys and puzzle games to make your family's trip to Venice memorable.
Souvenirs and gifts: Venice has many shops where you can find memorable souvenirs. Venice Stationers is a popular local shop that offers unique items, such as beach-themed picture frames, dishtowels, puzzles, storybooks and serving ware. Sirene Coastal Interiors is another place where you can shop for an ocean feel, offering jewelry with sea life motifs and home goods. You can also find soaps, lotions and other beauty products at Cleopatra's Bath & Body.
On top of these unique shopping experiences, you have plenty of dining opportunities for every meal of the day. Below are some of the famous options among locals and tourists alike.
Breakfast and Brunch
Starting the day with a filling breakfast is essential to give you plenty of energy for the rest of your Venice adventures. Some popular dining options, whether you're starting the day early or later in the morning, include:
Croissant & Co: Taste a little of France in Venice at this French bakery, where you can find breakfast pastries and coffee. This restaurant only stays open until the early afternoon, so you'll want to stop by early, especially to beat the crowds. You can enjoy your breakfast inside or take your meal to go to sit in a park and enjoy the beautiful weather.
Upper Crust: If you're looking for a little bit more than French pastries, Upper Crust offers many filling breakfast options, including crab cakes Benedict and French toast. You can pop in or make reservations online to ensure your spot. You can also use their outdoor seating to enjoy the scenery while eating.
Blue Pineapple Bistro: If you're willing to travel just a little south of Venice, you can enjoy the unique meals Blue Pineapple Bistro offers. This restaurant is famous for its bloody marys, which you can choose to top with almost anything, including grilled cheese or burger sliders. You can sit on their patio while enjoying your meal, taking in the morning.
Lunch and Sunset Drinks

If you're feeling hungry in the middle of your adventures, Venice has some excellent lunch options. You can also enjoy sunset drinks to kick back and relax with your friends and family. Some of your options include:
Suncoast Cafe: There's a lovely lunch restaurant at the small municipal airport with an unobstructed view of the runway. The restaurant offers tropical vibes, from the decor to the music. You can choose from various food options, including Caribbean specialties and croissant sandwiches.
Cafe Venice: If you're around downtown, Cafe Venice has excellent outdoor seating with a light lunch menu. You can people-watch while enjoying your meal, and if you stay around later in the evening, it becomes more of a bar atmosphere you can enjoy with your friends and family.
Pop's Sunset Grill: You can enjoy drinks and a good meal at Pop's Sunset Grill, which overlooks the water. You can sit inside or at one of their firepit tables in the garden area. You can also find a tiki bar in the back to enjoy drinks with your loved ones.
Waterfront and Seafood Dining
There's no better way to end a busy day than with a great meal. Try out these restaurants in Venice:
Crow's Nest Restaurant: If you're looking for things to do in Venice, Florida, at night, try Crow's Nest. This is a restaurant, marina and tavern all in one, offering you the best of all experiences. You'll have the opportunity to overlook the bay and various boats. Crow's Nest offers excellent seafood and other cuisines to help satiate your hunger, offering a one-of-a-kind experience in Venice.
Sharky's On the Pier: If you're stopping at the Venice Fishing Pier, Sharky's should be the next stop on your itinerary. This restaurant serves excellent food and is located right on the beach, allowing you to view the sunset while you enjoy your meal. You can stop to eat after swimming in the ocean, enjoying good drinks and fine dining with a waterfront view.
Left Coast Seafood Co: Eating seafood while on the beach is essential in Venice, where it's fresh. The owners of Left Coast Seafood Co work closely with local fishermen and suppliers, making it a popular choice among locals.
Captain Eddie's Seafood Restaurant: Another seafood spot in town is Captain Eddie's. This restaurant has a relaxed vibe that offers fresh daily seafood specialties. You can eat inside or drink with friends and families in a tiki hut bar out back.
All these dining options are just a few popular destinations in Venice. You can find other restaurants and food spots as you tour the city during your adventures, and you may even find your favorite here in the list above.
5. Museums and History
There are many places for history buffs to enjoy in Venice, including some of the following:
Venice Train Depot

The Venice Train Depot in Downtown Venice was built in 1927 and was one of the central points in the area when it was founded. This train depot played a critical role in military operations and as the primary transportation hub for the Barnum & Bailey and Ringling Bros. Circus train, making it an incredible historical site. The Venice Train Depot is also the only surviving passenger train station in the county, making it a sight worth seeing!
Historic Spanish Point
Historic Spanish Point is one of the most visited historical locations in Venice. This location is an outdoor museum that has something for every family, including the history of Southwest Florida and unique archaeological findings and exhibits.
Many people also choose this venue for weddings, camps, meetings, kayaking and more. You can enjoy the scenic views of Venice while taking in the city's rich history.
Venice Archives & Area Historical Collection
This location is listed on America's National Register of Historic Places, making it a popular destination for history enthusiasts. This historic attraction features extensive collections of artifacts, photographs, publications and archaeological objects. The Venice Archives & Area Historical Collection in Downtown Venice is housed in the 1927 Triangle Inn.
Serving Sarasota County
The professionals at Banko Overhead Doors have served the Sarasota County and Venice community for over three decades. If you live in the area and are experiencing trouble with your garage door, please feel free to reach out.
We're garage door professionals who can help you resolve any issues you're experiencing with your garage door, whether you need repairs or a replacement. Our experienced team members will arrive at your home to assess the problem and provide you with solutions to help, whether it's repairs or replacements for specific parts.
Your garage door can help enhance your home's appearance and improve your curb appeal, and we want to help you keep it that way. Contact us for a free estimate or to learn more about our various services!
---
Additional Resources on Garage Doors in Florida:
---