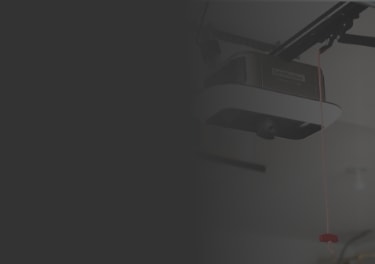 You recently purchased a new accessory for your garage door opener — such as a light control, internet gateway or universal remote — and you want to get it up and running. As you read the new accessory's installation directions, you'll find that they direct you to the learn button on the opener. So, what is the learn button on a LiftMaster garage door opener, where can you find it, and how do you use it? Continue reading to find out.
Fix My Garage Door
What Is the Learn Button?
In order for your garage door opener and your new accessory to work together, you'll need to establish a connection between them. The learn button is a feature on the garage door opener that tells it to look for a new device. You can also use the learn button to erase a previous connection.
Locating Your Garage Door Opener's Learn Button
What your garage door button looks like and where it's located on your machine depends on what brand and type of opener you have. Typically, for a Chamberlain or LiftMaster garage door opener, the colored learn button will be located on the back of the machine. To locate your LiftMaster remote learn button:
First, find the antenna dangling from the bottom of the machine.
If you have a light cover placed over the control panel, remove it to easily view the dashboard.
Find a brightly colored — red, green, purple or yellow — square or circular button on the back panel, likely located under the light lens.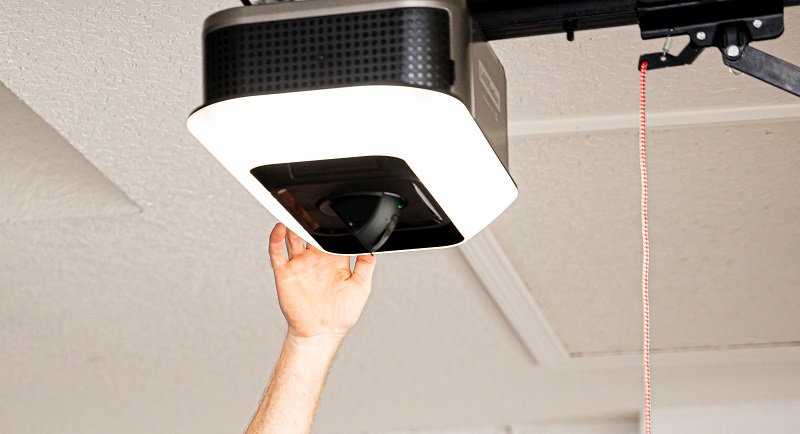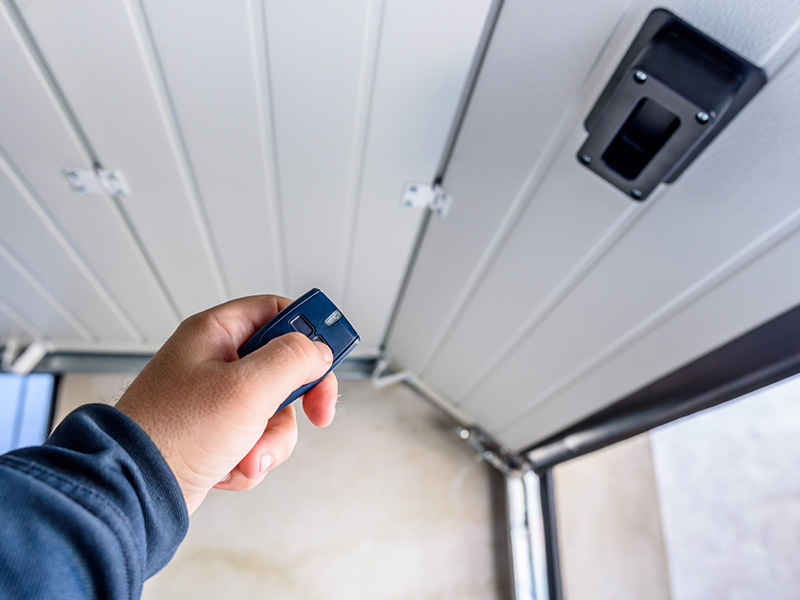 Programming Your Garage Door Opener Using the Learn Button
After finding your garage door opener's learn button, you're ready to connect the opener to your new accessory. The way you'll program your opener depends on the type of learn button it has. Inspect the learn button's color to see how you should program it.
Once you've located your LiftMaster garage door opener's learn button, likely located on the back panel of your LiftMaster machine, you can now use this feature to easily and quickly program garage door remotes or other accessories. How to properly program your equipment will greatly depend on which color your garage door opener's learn button is.
Red, Orange, Green or Purple Learn Buttons
Learn buttons that are red, orange, green or purple will be large, square buttons located under the light lens on the back panel of your garage door opener.
To program a new garage door remote, press and quickly release your learn button to trigger the machine's programming mode. The light located above the button will then come on and stay lit for 30 seconds.
If you need to clear the memory of your garage door opener, press and hold your opener's learn button. The light above the button will turn on and shut off after six seconds have elapsed. Once the light is no longer on, your garage door opener will be cleared of previous keyless entry and remote control connections.
Circular Yellow Colored Buttons
If you have a circular yellow learn button on your machine, you have slightly different steps to program the controls and clear the machine's memory. Programming remotes and accessories is simple — just press and release the learn button and the LED light above or near the button will turn on and stay steady for up to two minutes.
To clear the memory of your garage door opener, you must perform two steps:
Clear all remote control and keyless entry connections: Press and hold the learn button until the light turns on for six seconds and shuts off.
Erase the MyQ connection: When the light shuts off, press the button again within three seconds and hold it for six seconds.
What Do the Learn Button Colors Mean?
The color of the learn button on a LiftMaster garage door is important to know. Garage door openers and accessories connect through radio signals. The signals must match for the opener and the device to be compatible. Each learn button color indicates a different frequency.
An opener with a red or orange learn button operates at 390 megahertz using Security+ Rolling Code technology. An opener with a green learn button also uses 390 megahertz, but it operates on Billion Code technology. Openers with purple learn buttons operate at 315 megahertz using Security+ Rolling Code technology. A yellow round button means that the opener uses Security+ 2.0 at either 315 megahertz or 390 megahertz.
In this case, the word "code" refers to computer information the garage door opener uses to transmit information. Garage door openers use rolling codes, meaning they send a new code with each transmission. Sending a wider range of codes makes your opener less susceptible to hacking. Billion Code technology sends up to roughly 3.5 billion different codes. Security+ Rolling Code and Security+ 2.0 are newer, even stronger rolling code systems.
Accessories That Require You to Use the Learn Button
Knowing where to find and how to use your garage door opener's learn button will open you to new and convenient possibilities. There are numerous types of accessories your garage door opener can connect to, each built to make your life easier in a different way. Use your learn button to connect your opener to devices like:
Garage door monitors: Operate multiple garage doors at once from your smartphone.
Light controls: Control your home's interior lighting from your garage door remote so the lights are on when you get inside.
Wireless keyless entry: Open your door even if you forgot your keys inside.
Mini universal remote controls: Open and close your garage door using a pocket-sized device.
Call Banko Overhead Doors for Garage Door Opener Services
When you need assistance locating your garage door opener's learn button or programming your remotes and accessories, rely on the expertise available at Banko Overhead Doors. We have over 30 years of experience installing and repairing garage door openers throughout the Tampa Bay area and beyond. At Banko Overhead Doors, we also offer a large selection of advanced and reliable LiftMaster garage door openers with the latest features.
To learn more about our garage door opener services, request an estimate or call us today at 813-737-0675. You can also complete our online form to request additional information.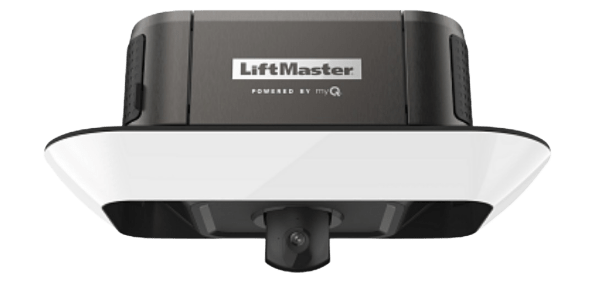 ---
Additional Resources on LiftMaster® Garage Door Openers:
---