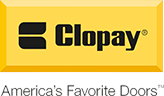 Modern Steel garage doors are available with a wide variety of options to suit your taste and your home's appearance. Whether your home is mid-century modern, contemporary, or somewhere in between, these beautiful and durable steel-panel garage doors will add curb appeal to your home's exterior.
Available in 3, 2 or 1-layer steel and insulation construction options.
Garage door insulation options include 2″ or 1-3/8″ Intellicore® polyurethane, 2″, 1-3/8″, 1-5/16″ polystyrene.
Insulated door R-values range from 4.4 to 18.4.
The steel skins are protected by the use of a tough, layered coating system, which includes a hot-dipped galvanized layer and baked-on primer and top coat.
WindCode® door reinforcement product available for high wind load applications.
Available as either a flush or grooved steel panel design.
Steel surface textures vary by model and paint surface.
13 factory finish options available, including Ultra-Grain® wood-look finishes.
Many glass and window size options available including insulated, frosted, slim, and long and short designs.
Optional window grilles can be removed for easy cleaning.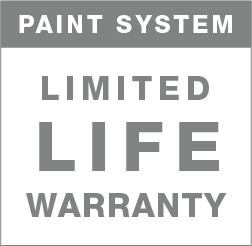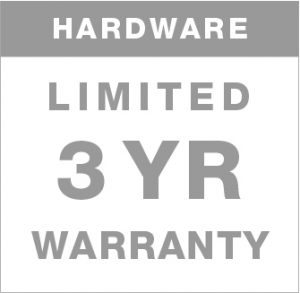 Calculated garage door section R-value is in accordance with DASMA TDS-163.
Door Designs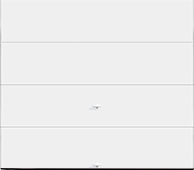 Modern Flush Panel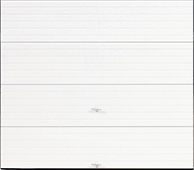 Modern Grooved Panel*
*Only available with Architectural Series Windows.
Top Sections
Wrought Iron Series Acrylic Windows

Tuscany Short*

Tuscany Long*

Orleans Short*

Orleans Long*
Leaded Series Glass Windows

Ashford Short

Kristin Short

Kristin Long

Trenton Short

Trenton Long

Ashford Long

Carlisle Short

Carlisle Long

Roselle Short

Roselle Long
Brilliance Series Glass Windows

Solitaire Short

Solitaire Long

Marquise Short

Marquise Long

Trillian Short

Trillian Long
Decorative Insert Series Windows

Colonial 509

Cathedral 507

Charleston 508

Stockton 612

Cathedral 607

Sunset 601

Charleston 608

Madison 611

Prairie 510

Madison Arch 613

Prairie 610

Sunset 501

Sunset 503

Sunset 603

Plain Short

Plain Long
Architectural Series Windows

Plain Short

Short with Rectangular Grilles

Plain Long

Short with Square Grilles

Long with Rectangular Grilles

Long with Square Grilles
Arch1 Plain

Arch1 with Vertical Grilles

Arch1 with Grilles

Arch2 Plain

Arch2 with Grilles

Arch2 with Vertical Grilles

Ashford Short

Ashford Long

Kristin Short

Kristin Long
Trenton Short

Trenton Long

Clayton Short

Clayton Long

Wrought Iron Short*

Wrought Iron Long*

Wrought Iron Arch*
Material Options
Specialty Glass Options

Clear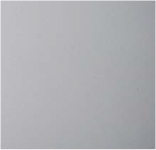 Frosted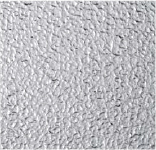 Obscure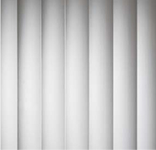 Narrow Reed
Colors
Standard Colors

Standard White

Glacier White

Almond

Desert Tan

Sandtone

Bronze

Chocolate

Mocha Brown
Hunter Green

Gray

Charcoal

Black
Ultra-Grain® Finish

Ultra-Grain Cypress Medium Finish

Ultra-Grain Cypress Cherry Finish

Ultra-Grain Cypress Walnut Finish

Ultra-Grain Cypress Slate Finish
Available in 3-layer, 2-layer or 1-layer construction. R-values from 4.4 to 18.4.
Insulation options include:

2″ or 1-3/8″ Intellicore® polyurethane
2″ or 1-3/8″ polystyrene
1-5/16″ or 7/8″ vinyl backed polystyrene
Replaceable vinyl bottom weather seal in rust free aluminum retainer helps protect against the elements.
Window grilles are removable for easy cleaning.
Patented Safe T-Bracket® – Prevents serious injury that could occur if the bottom bracket were removed with the garage door closed and under tension.
Rust-Prevention System – Steel skins are protected through a tough, layered coating system, including a hot-dipped galvanized layer, a protective metal oxide pretreatment and a baked on primer and top coat.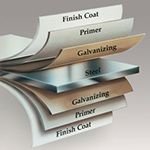 Rust-Prevention System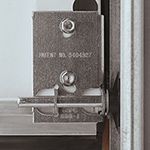 Safe T-Bracket®
Warmer. Quieter. Stronger.

Garage doors featuring Intellicore® insulation technology represent the ultimate smart choice for homeowners. Clopay's Intellicore® is a proprietary polyurethane foam that is injected into a garage door, expanding to fill the entire structure. The result is a door with incredible strength, energy efficiency, and durability. (Click for details)

;