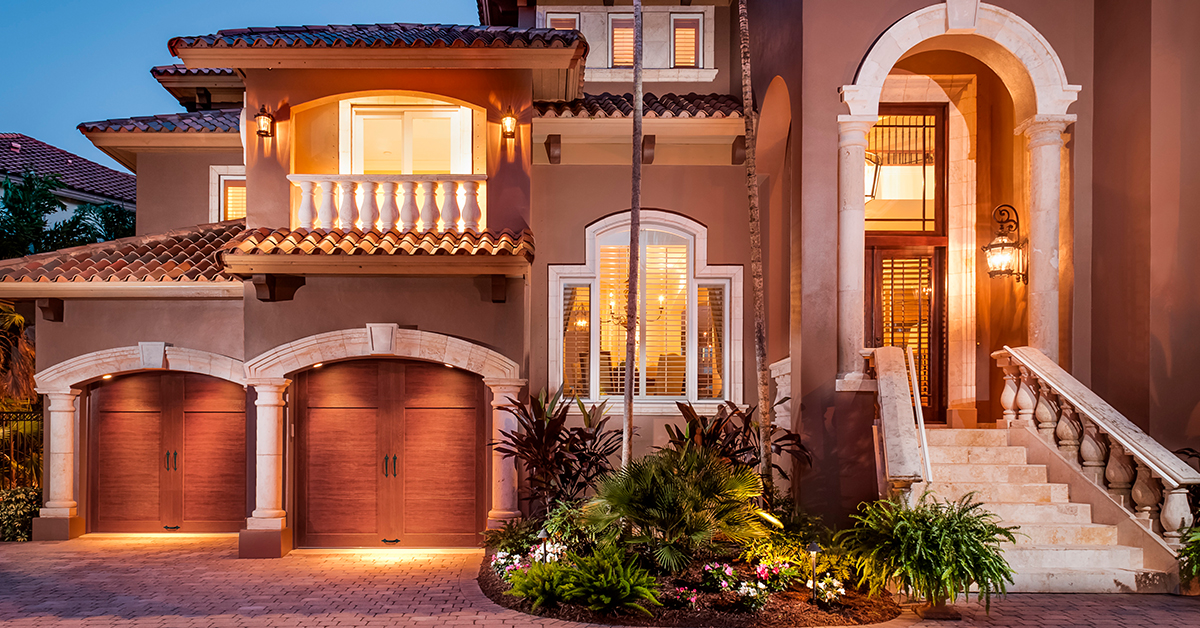 A beautiful garage door can significantly increase the curb appeal of your home. Your garage door is an extension of your home's exterior, and how well you take care of it is a reflection on how you want others to feel about it. By the same token, the right residential garage door lighting can also go a long way toward increasing your home's curb appeal.
The most popular type of lighting for your garage door is down lighting. These are lights installed above the garage that shines down on the garage door and the surrounding area. This serves multiple useful and desirable purposes. Here are some ways in which lighting for garage doors can enhance and beautify your home.
Accent Your Garage Door
The way these lights play upon your garage door will show off the unique features of the door. Those driving by can't help but notice the style and craftsmanship of your garage door. If you're proud of your door, this is a great way to show it off.
Improve Security for your Garage and Your Home
Normally, a garage door can be a security weakness. Potential intruders may see it as a way to get into your home. They may consider scanning your garage door for weaknesses or watching to see if you accidentally leave it open. Most criminals hate well- lit areas and if you have lights shining down on your garage door every night, it can be a great deterrent. Burglars may even avoid your garage if it is open when lights are shining.
Added Safety for Your Family
When you get home late at night or if you have to leave your home before sunup, driving out of or into your house can be troublesome. There are always obstacles around that you may contact with if it's too dark to adequately see. Even with your car's headlights, it's possible to miss something in the shadows. Garage door lighting can help you see more clearly and avoid accidents.
Garage door down lighting is extremely unobtrusive, even during the day. It is also relatively inexpensive. Given all the benefits, residential garage door lighting can be a great choice for many homeowners. If you take pride in your garage door and the curb appeal of your home, lighting for your garage door is definitely worth looking into.
---
Additional Resources on Garage Door Tips and Tricks:
---