Modern garage doors are designed for safety and convenience. But, when the power is out, or if your garage door is otherwise inoperable, convenience goes out the window. When your automatic garage door opener doesn't work, that doesn't mean you can't gain access to your garage. Most all garage doors can be opened manually if you know how to disengage the automatic opener using the manual release.
Table of Contents

Finding the Manual Release for Your Garage Door
The key to opening and closing a garage door by hand is to locate the manual release on your automatic garage door opener. Garage door openers include two main pieces of equipment. There's the motor that's mounted in the center of the garage, as well as a rail along which the screw, chain or belt drive runs. While different automatic garage doors may look different, most have a release cord (usually red) that dangles from the garage door opener carriage.
How to Disconnect
The first step is to make sure the garage door is closed and that it's fully unlocked. Pull down on the release cord using the attached handle, which disconnects the automatic garage door opener from the door itself. If your garage door is in full working condition, you should be able to easily raise and lower the door without exerting any undue pressure or strength.
Be Careful! If your garage door is stuck in the open position, pulling the cord will cause the door to come crashing down so make sure the door's threshold is completely clear of people and objects before disengaging the automatic opener.
If you have any sort of problem pulling the garage door manual release, call a professional for assistance. You will have to pull firmly, but using the manual release should not require you to hang from the cord or take any other drastic measures.
Challenges in pulling the release may indicate a more significant problem with the overall garage door system, or be a sign that you have a broken garage door spring. You can visually inspect the door for signs of wear and tear or obviously broken components, but it's best at this point to lean on a professional for troubleshooting and repairs.
How to Reconnect
What do you do once the power is back on and your automatic opener is working again? First, place the garage door in the closed position once again. Then push the button on your automatic opener. The trolley should quickly and easily reconnect with the tow bar arm during this process, and your automatic garage door opener will be fully functional again.
Again, if you experience any challenges in reconnecting the automatic garage door opener, contact a professional. A garage door operates under a massive amount of weight and tension. It's the weight and tension that allow the garage door to properly function, but can also pose a threat to novices attempting to make repairs.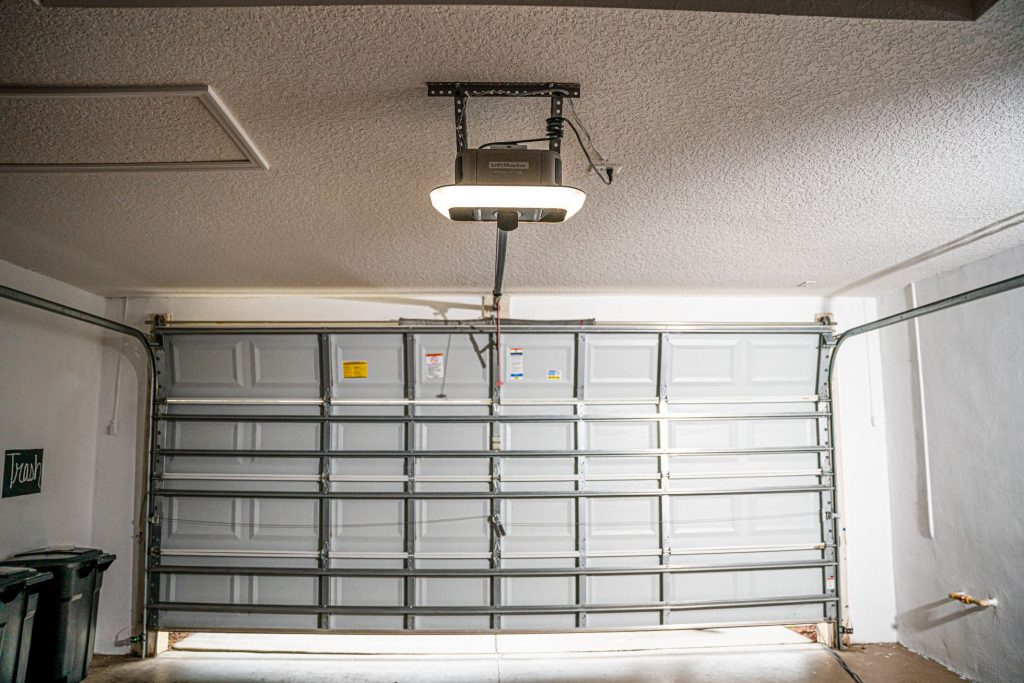 For Professional Garage Door Repair, Choose Banko Overhead Doors
At Banko, we've been serving Florida home and business owners since 1984. If you have a problem that's preventing you from opening your garage door manually, we can provide responsive service that gets your garage fully functioning again.
When you choose us for garage door products, repairs, maintenance, installation and more, you have experience on your side. We offer the best in replacement garage doors and parts, and our team of licensed technicians can provide expert guidance and efficient, effective service when working at your home or business.
Contact us for 24-7 garage door service, repair or to fix a broken spring in West Central Florida, including Hillsborough, Pinellas, Manatee, Sarasota, Pasco, Polk, and Hernando Counties.
---
Additional Resources on Garage Door Tips and Tricks:
---