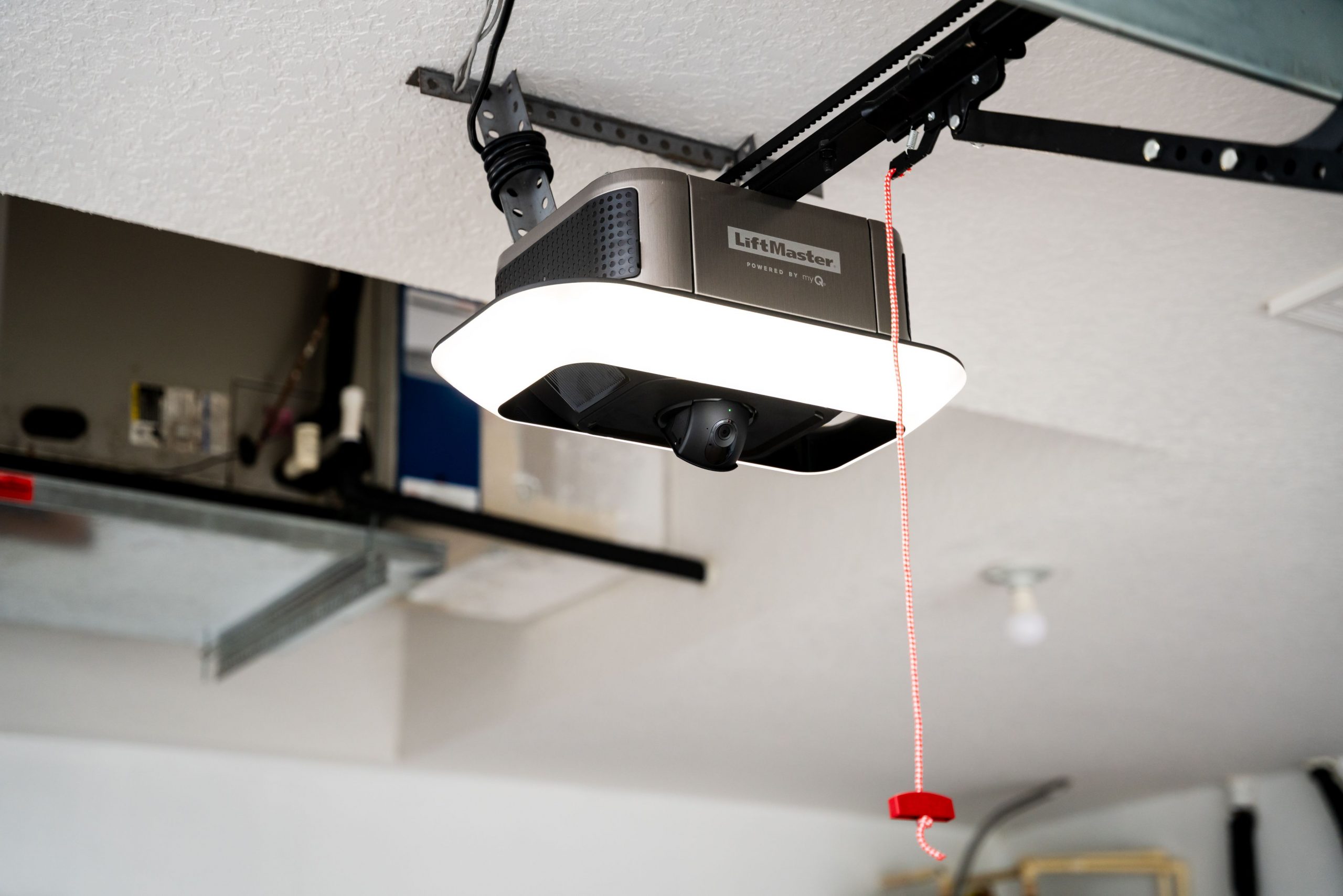 You've recently come home after a long day, and before finally going inside to relax, you notice that your garage door opener lights aren't switching off. While the opener light is a convenient tool that allows safe entry and exit of your garage, you don't necessarily want the light to remain on all night. Now you may be wondering, why are the lights on my garage door opener staying on?

Reasons Your LiftMaster® Garage Door Opener Lights Remain On
The light on your garage door opener refusing to shut off may be inconvenient, but there are three possible causes that could trigger the light to stay on past its four-and-a-half-minute factory default settings. If your LiftMaster garage door opener came with an 880LM Premium Motion Detection Control Panel, then check out these reasons the light on your garage door opener is staying on:
Light Switch Enabled: A simple cause of the light on your opener staying on is that the mounted wall panel's light switch has been engaged. If you've hit the light switch on your panel, the light on your garage door opener will remain lit until you click the button to turn it off.
Motion Sensor Triggered: One of the benefits of this garage door system is that it is equipped with a motion sensor detector that triggers the light to come on when it senses movement. If you'd like to disengage this feature, go to your wall-mounted panel and select "Menu" then "Light Settings" and "Automatic Light." From here, you'll see two options. Choose the option that reads "Motion Sensor" and then press the off button. Now your motion sensor light will not come on when it detects movement. In the future, you can reverse this setting.
Light Feature Engaged: Another safety feature of this garage door opener is the light. The opener's light may be staying on because the light feature has been activated. The light feature was designed to turn on automatically so you never have to enter a dark garage. This feature is triggered when you interrupt the signal between the photo eye sensors when entering or exiting the open garage door. To turn off the light feature, go to "Menu" on your opener's wall-mounted control panel. Navigate to "Light Settings" then "Automatic Light" and finally "Entry Sensor." From here, you'll have the option to turn the sensor off. You can easily turn this feature back on by following the same process.
Call Banko Overhead Doors Today
When you need help turning your garage door lights off or suspect your machine is malfunctioning, trust the professionals at Banko Overhead Doors to perform reliable service or make fast and efficient repairs. We have over 30 years of experience throughout the Greater Tampa Area, and we're dedicated to providing quality garage door services and top-rated products. For our customers' convenience, we offer free installation estimates for new garage door openers, prompt response times and fair, transparent pricing options.
Schedule your garage door opener repair services today by calling 813.737.0675 or filling out our online form to request information.

---
Additional Resources on Garage Door Openers:
---