Technology is wonderful, isn't it? Today we live in a world that's more connected than ever before. Our connected world creates a lot of conveniences, but it also leads to some confusion when we don't fully understand the technologies we're using.
Like garage doors. When a LiftMaster® garage door opener is beeping, what does that mean? Or, what does it mean when any type of garage door opener is beeping? The explanation is typically simple and there's usually a clear reason why the garage door opener is beeping.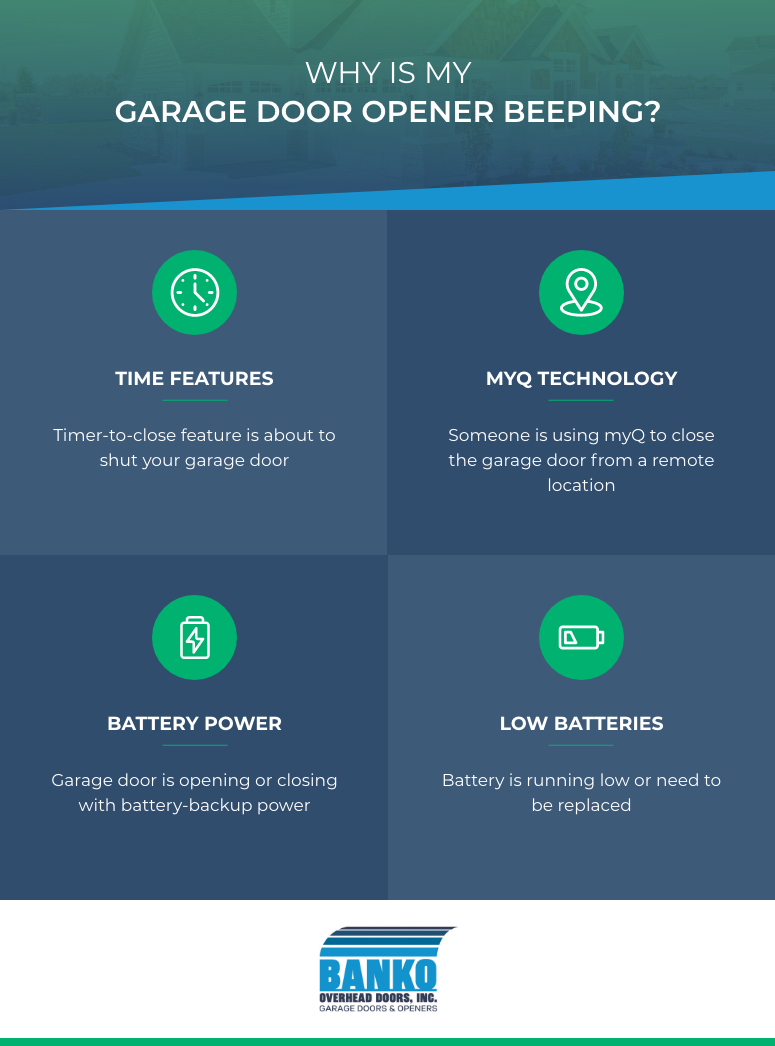 Here's a look at four possibilities for when you hear a garage door beeping as well as a tip on what to do when you can't explain the beeping:
Timer Features: Two types of LiftMaster garage door openers include a timer-to-close feature: the 8550 and 8500. This feature allows you to close your garage door on a timer, just as the name would suggest. If the timer-to-close feature is about to shut your garage door, it beeps to let you know.
MyQ Technology: The MyQ app lets users open and close their garage doors from anywhere in the world. When someone is using MyQ to close a garage door from a remote location, the garage door opener beeps to let anyone in the vicinity of the physical garage door know about the closure before it happens. This is an added layer of safety and precaution that comes along with MyQ technology, which comes standard with all modern openers.
Battery Power: The same two LiftMaster models that feature timers — the 8550 and the 8500 — also have battery-backup features that allow them to keep working even in the event of a power outage, which is incredibly convenient. When a garage door opener is opening or closing with battery-backup power, it beeps to let you know. This is because it's important for a homeowner to know if battery power is engaged when it should not be.
Low Batteries: A garage door opener also beeps if the battery is running low. Beeping is a good sign that you need a LiftMaster battery replacement. To confirm your need for a LiftMaster backup battery replacement, check the battery status LED light on the opener — the 8550's battery indicator is located on the wall button, while the 8500 has an external battery.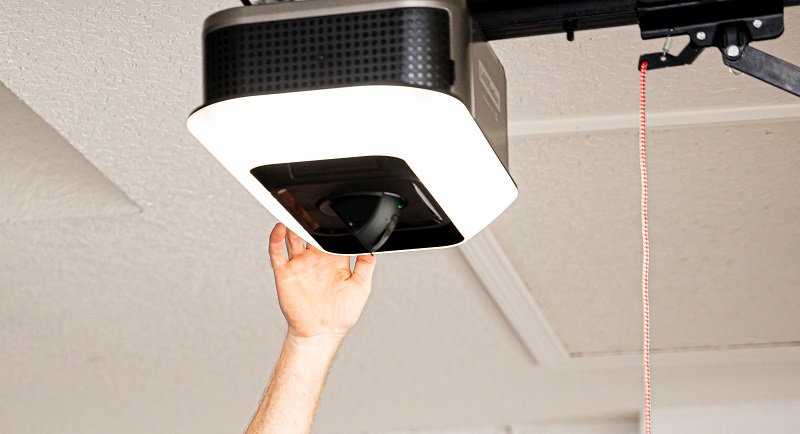 Still wondering why your garage door is beeping? Call on the pros at Banko Overhead Doors. We've been serving the Tampa Bay area and surrounding counties since 1984. We send only full-service, fully employed experts to work in your home — never contractors — because our own employees are best positioned to deliver the service excellence that we strive to provide to each customer. We specialize in garage door and garage door opener installation, maintenance and repair and we can help you get to the bottom of the problem if you're experiencing unexplained beeping.
Contact us today to schedule a service appointment.
---
Additional Resources on Garage Door Openers:
---