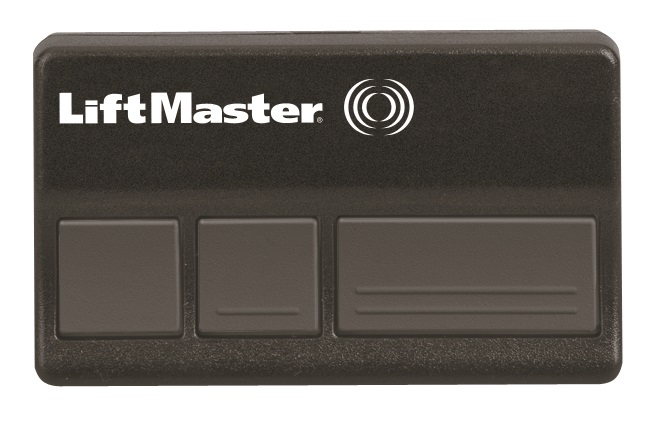 You pull into your driveway and you hit the button on your garage door remote control. Nothing. What a frustrating experience this can be for homeowners — especially if you're stuck outside in a rainstorm or similarly inclement weather. But there's usually a simple explanation when a garage door opener remote is not working.
Here's a look at some tests you should conduct and things you can try when your garage door opener won't work:
Lock Feature: Modern garage door openers have lock features that prevent the garage door from being raised and lowered. This is usually done as a safety precaution when everyone is home for the night or when a homeowner is gone for an extended period of time. But sometimes these lock features can be engaged by accident. Go to the wall-mount controls and look for a flashing light or a message that indicates the lock feature is engaged. If it is, turn it off and your garage door opener should work again.
Batteries: Try replacing your garage door remote batteries. This is the simplest explanation — garage door remote batteries need changing out every two to four years, depending on how often you use yours. Once you've replaced the batteries, try your garage door remote again to see if the problem is solved.
Reprogram: Sometimes it helps to start fresh. If the lock feature isn't engaged and your batteries are still good, get out your instruction manual and reprogram your garage door opener remote. Appliances of all kinds need a reboot from time to time, and reprogramming your remote is sometimes the reboot needed to get it working again.
Try a Second Remote: This is more of a test than a solution, but try your secondary remote to see if it's working. If it is, then the problem is with your primary remote control, which means it may be time for a replacement.
Logic Board: If both remotes aren't working, there may be an issue with your garage door opener itself. The part that typically needs replacing in these situations is the receiver logic board, though a garage door opener repair technician can diagnose the problem and provide recommendations for a swift solution.
At Banko Overhead Doors, we've been providing exceptional garage door and garage door opener installation, repair and maintenance since 1984. If your garage door opener remote won't work in the Tampa Bay area or throughout Hillsborough, Pinellas, Pasco, Hernando, Manatee, Sarasota and Polk Counties, we can help. When your garage door opener has stopped working, trust Banko to get it back into full working order again. Contact us today to schedule a service appointment.
---
Additional Resources on Garage Door Opener Remotes:
---