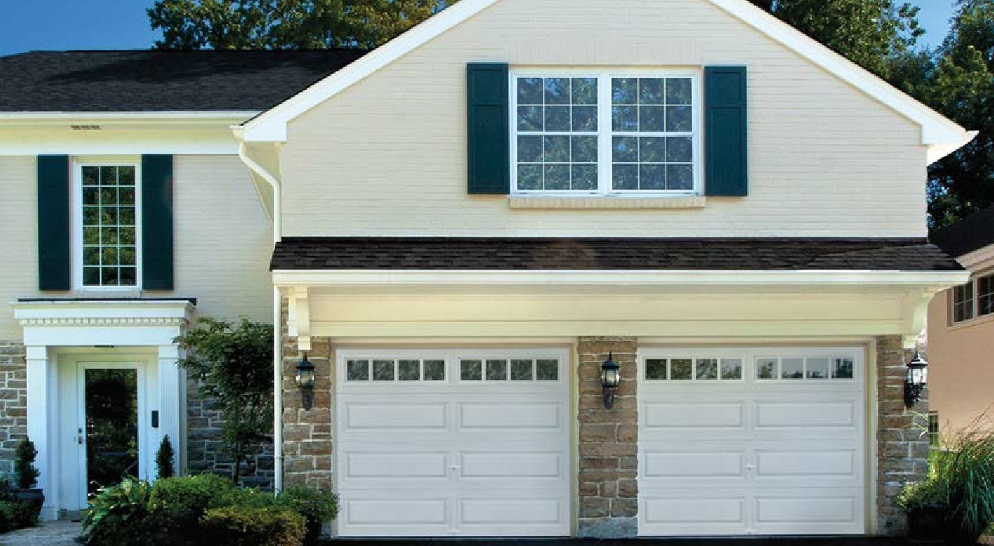 When you're looking for a new garage door, you're likely to come across the concept of garage door R-values. Unfortunately, R-value is a foreign term to many and leaves consumers confused when they're looking for quality products that suit their needs.
But garage door R-value is actually an incredibly important concept that has a high impact on how your garage door will affect your home. Here's a look at R-values as they apply to garage doors, plus some garage door R-value recommendations.
R-Value, Defined
R-value is essentially how well your garage door blocks the flow of heat. Or, in other words, it's a measure of how well-insulated your garage door is. The higher the garage door's R-value, the better-insulated that product is going to be. When you're looking for a new garage door installation with a strong R-value, you're going to want products that feature either polystyrene or polyurethane insulation.
Polyurethane is always going to have the highest R-value because it's sprayed rather than placed inside a garage door. The spray method allows the insulating material to conform to the space and leave no air pockets.
What Is a Good R-Value?
Everything is relative with R-values. The lower end of the spectrum includes garage doors with R-values of 8. The higher end offers garage doors with R-values of 20 or 32. Obviously, if you live in a cold-weather environment, you may want a higher R-value to help keep your home warm during winter. But R-value is important in hot-weather areas, too, because it helps keep conditioned air inside and your home cooler.
There's another benefit to higher R-values: They help keep your home quieter. Not only do higher R-value products protect against heat and cooling loss, but they also protect against unwanted noise.
Choose Clopay® Garage Doors for an R-Value Boost
Thanks to Intellicore® technology, Clopay is a clear leader when it comes to high-R-value garage doors. When you choose an Intellicore-equipped door from Clopay, you can get R-values as high as 20.4. That means supreme, industry-defining protection in Florida's uncompromising climate and potential savings on your electric bills.
But investing in excellent protection against heat and temperature transfer is just one piece of the puzzle. Highly-insulated Intellicore doors from Clopay and Banko Overhead Doors also deliver these benefits:
Compared with "traditional" polystyrene insulation, Intellicore is up to twice as strong and durable, even with a door of equal thickness.
Intellicore-equipped doors are excellent at keeping indoor noises inside and noise pollution from outdoors where it belongs.
If you're ready to make your home a safer, cooler and quieter place to live, Banko Overhead Doors is the name to know for garage door R-value recommendations and prompt and friendly local installation.
Count on Banko Overhead Doors for R-Value Solutions
Have questions about garage door installation R-values? We have answers at Banko Overhead Doors, where we are passionate about connecting Floridians with the garage door solutions they need. We provide a wide range of new garage door options, including those with high R-values, and we also provide a range of other services, including garage door repair, garage door maintenance, garage door opener installation and much more. Make sure your home is the right garage door when you choose Banko as your service provider.
Schedule an estimate or repair with Banko Overhead Doors today.
---
Additional Resources on Garage Door Insulation and Strength:
---