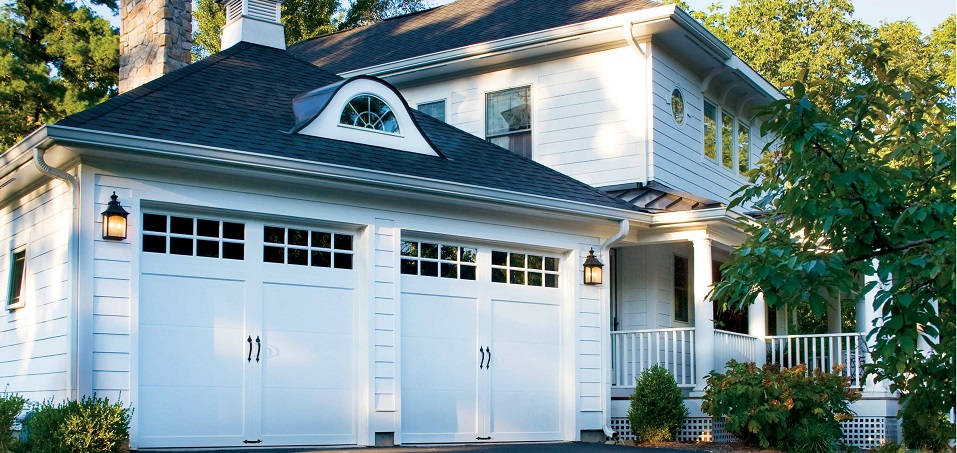 In Florida, hurricanes are a common weather event every year. Without proper materials and preparation, these storms can completely destroy your home. Losing a garage door during a hurricane can lead to a buildup of pressure inside your home, causing blowouts of your roof and the supporting walls. Proper hurricane preparation and materials are crucial for preventing structural and property damages, and a big part of that is having a hurricane-proof garage door installed.
A hurricane rated garage door is simply a reinforced door with superior wind resistance construction. The amount of strength your garage door is required to have depends on your location in Florida. Southern areas like Miami-Dade County are in the high-velocity hurricane zone and require large missile impact resistance, while the Tampa Bay area only needs hurricane ratings resisting winds up to 140 miles per hour or greater.
With a hurricane-proof garage door, you also lessen the chances that debris blown by the storm will penetrate or damage your garage door.
Determining If Your Garage Door Is Hurricane Proof
Before a tropical storm or hurricane strikes your area, check your garage door to determine if it can adequately protect your home against flying debris and excessive wind speeds. To find out if your garage door is hurricane-proof, follow these steps:
Search for the wind load sticker on the inside of the garage door. This document will include the manufacturer's name, model number and design pressures of the door.
Visit the Florida Product Approval website and use their form to enter the characteristics of your garage door provided by the wind load sticker found on your door.
You'll then be directed to a page where it shows Florida manufacturer numbers and product numbers that are considered impact-resistant. Search these pages until you find the criteria that match the specifications of your garage door. If you see your number listed twice with either an A or B listed after the digits, your garage door likely has glass inserts. Numbers followed by an A reveal garage doors that feature impact-resistant glass or don't have glass inserts. Garage door identification numbers with a B listed do not have impact-rated features.
If you find your garage door is not rated to protect your home against the impending storm, call the experts at Banko Overhead Doors to help you select and install a new hurricane-proof garage door that is thoroughly tested to withstand heavy wind speeds and airborne debris.
Need a Sturdier Garage Door? Call Banko Overhead Doors
For the best and most reliable protection against hurricanes and intense tropical storms, invest in a new hurricane rated garage door from Banko Overhead Doors. We have a wide variety of attractive and durable Clopay® garage doors that are proven as hurricane-proof and rigorously tested to withstand extreme weather conditions.
Our team of full-time technicians will help you select a new door — and we have over 30 years of experience installing garage doors throughout Tampa and its surrounding areas. We pride ourselves on understanding the needs and expectations of Florida homeowners and provide exceptional customer service marked with free installation estimates, rapid responses and transparent pricing.
To learn more about our Clopay hurricane rated garage doors, call us today at 813.737.0675 or contact us online to request additional information.
---
Additional Resources on Garage Door Insulation and Strength:
---