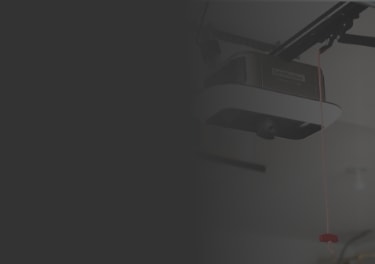 So, you've recently purchased a new car that has the capability of programming your garage door opener to the actual vehicle, and you're ready to program everything and ditch your old opener remote. Having this capability, often referred to as HomeLink, adds convenience and ease to your daily comings and goings from home. You'll have peace of mind from knowing you always have your garage door remote and that it won't be lost or accidentally left at home. You can also share garage door access by giving the old remote to a friend or family member.
Fix My Garage Door
What Is HomeLink®?
HomeLink® is a wireless system that grants the user control over their garage door or gate from inside their vehicle. HomeLink also connects to home security systems, light fixtures, appliances and other electronics. All of these conveniences are accessible at the push of a button. Homelink consists of three buttons on the inside of the car. You can program each button for a different function.
HomeLink consoles connect to electronic equipment through radio transmission using either a standard or rolling code. A standard code is fixed, meaning your HomeLink will use it every time it communicates with your opener. A rolling code is one that changes with every interaction for optimal security.
Advantages of Using HomeLink With Your Garage Door
You'll experience numerous benefits from connecting your garage door opener to your car's HomeLink system, including:
Broad compatibility: You can use HomeLink with virtually any electric garage door opener or gate. If you need a new garage door opener, your car's same HomeLink system will work with the replacement.
Superior convenience: HomeLink allows you to open and close your garage door without leaving your vehicle. Since it's attached to and powered by your car, you can trust that it will always be there when you need it.
Simple setup: Connecting your HomeLink device to your garage door opener is quick and easy, even if you're new to the concept. The programming process only takes a few minutes.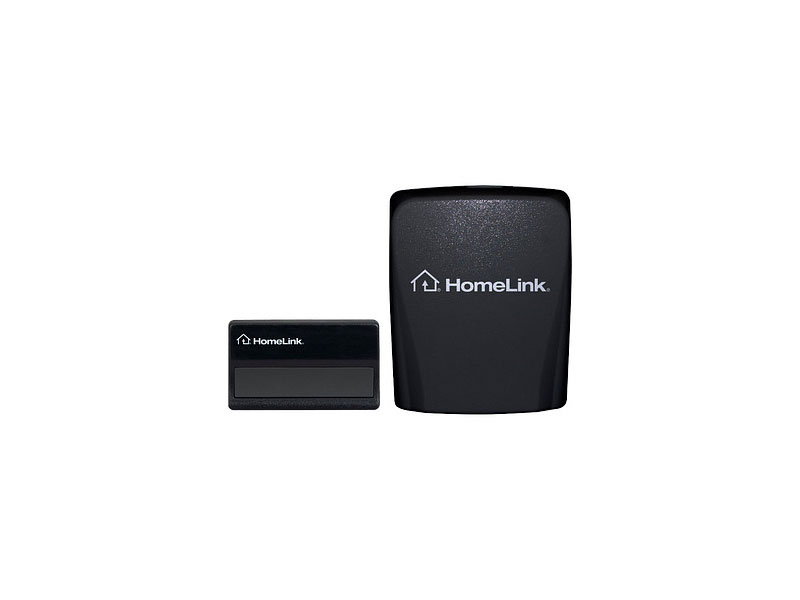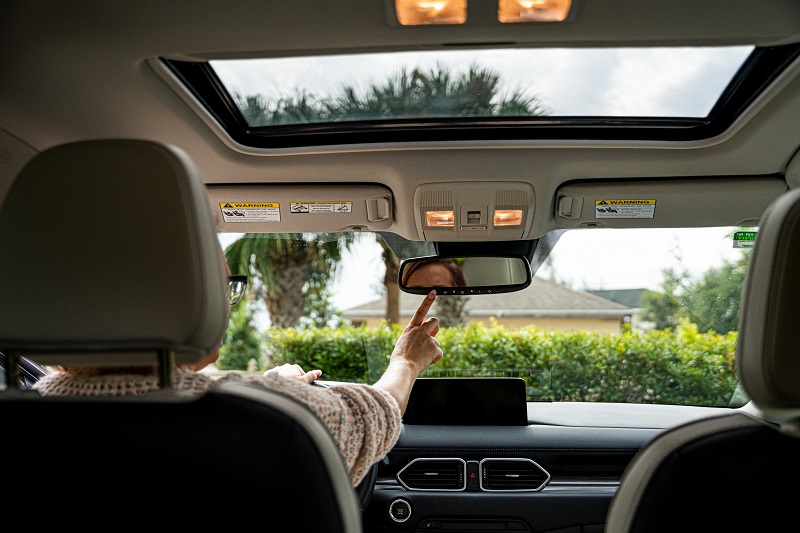 How To Program Your Garage Door Opener to Your Car
1. Open the Garage Door Opener
Your garage door opener is the box attached to the garage's ceiling by the door. Use a ladder to safely climb up to it. The garage door opener's programming functions are on a panel either on its back or side. Open the panel and look for the learn button.
2. Press the Learn Button
The learn button is a button you'll press and hold to program or reset your open connection. Depending on your model, the learn button with be either a red, orange, green or purple square. Many newer models have a circular yellow button. Hold the button for a few seconds until the LED light comes on for around 30 seconds. The opener will be ready to program when the light turns off again.
3. Program the Remote
Before you can program your HomeLink device, you'll have to find a garage door remote that currently operates the door and program it accordingly. Most LiftMaster remotes have a paper pinhole that activates the programming mechanism. You'll have to use a paperclip or the end of a pencil to press and hold the button. Check your opener's manual for further detail on programming the remote.
4. Connect the Remote to HomeLink
It's time to connect your HomeLink device to your remote control. The HomeLink has three buttons, so pick one to dedicate to your garage door. Then, press and hold the button you choose until the light above begins to blink. While holding the HomeLink button, also press the remote on your garage door opener until the HomeLink button blinks rapidly. The HomeLink light will stay on without blinking when the connection is complete.
5. Test the Connection
Test if the programming was successful by pressing the HomeLink button and waiting for your garage door to respond. If the process worked, it should open or close shortly after you press the button you chose.
Troubleshooting Your Garage Door Opener
If the above steps didn't successfully program your car's HomeLink system to your garage door opener, you may need to perform additional steps to link the two devices.
You'll first have to locate your garage door opener's learn button. This device is responsible for easily programming remotes and garage door accessories or clearing the machine's memory. Typically, for a LiftMaster garage door opener, the learn button will be a red, orange, green, purple or yellow button located on the back panel of the machine.
Once you've located your garage door opener's learn button, try these steps to link your HomeLink buttons to your opener:
Press and release your garage door opener's learn button.
Within 30 seconds, press and hold the HomeLink button in your car.
Holding the HomeLink button will connect the car to the machine's signal.
If the pairing was successful, the light on your LiftMaster machine will blink once.
Test the system by pressing the button inside your car and waiting for the door to respond.
Need Help Programming Your Garage Door Opener to Your Car? Call Banko Overhead Doors Today!
When you've read over your manufacturer's instructions and tried programming your remote with no luck, call the full-time technicians at Banko Overhead Doors to help. Our team has over 30 years of experience installing, repairing and maintaining garage door openers throughout Tampa Bay and the surrounding areas. We have the tools and expertise to help program your car to your garage door opener quickly.
At Banko Overhead Doors, we pride ourselves on offering only the highest-quality garage door parts and services, and we are dedicated to providing exceptional customer experiences. We're proud to exclusively stock and install the most reliable and advanced LiftMaster garage door openers available. We also offer free installation estimates as well as rapid response services and fair pricing with no hidden costs.
If you need help setting up your car's garage door opener, contact us online or call us today at 813.737.0675.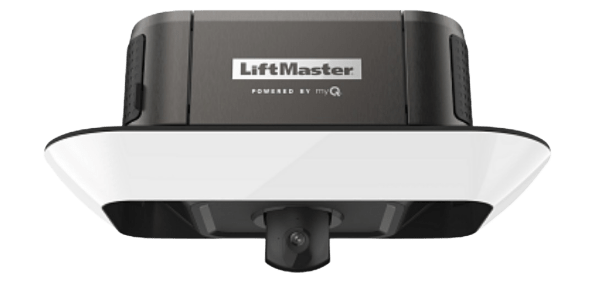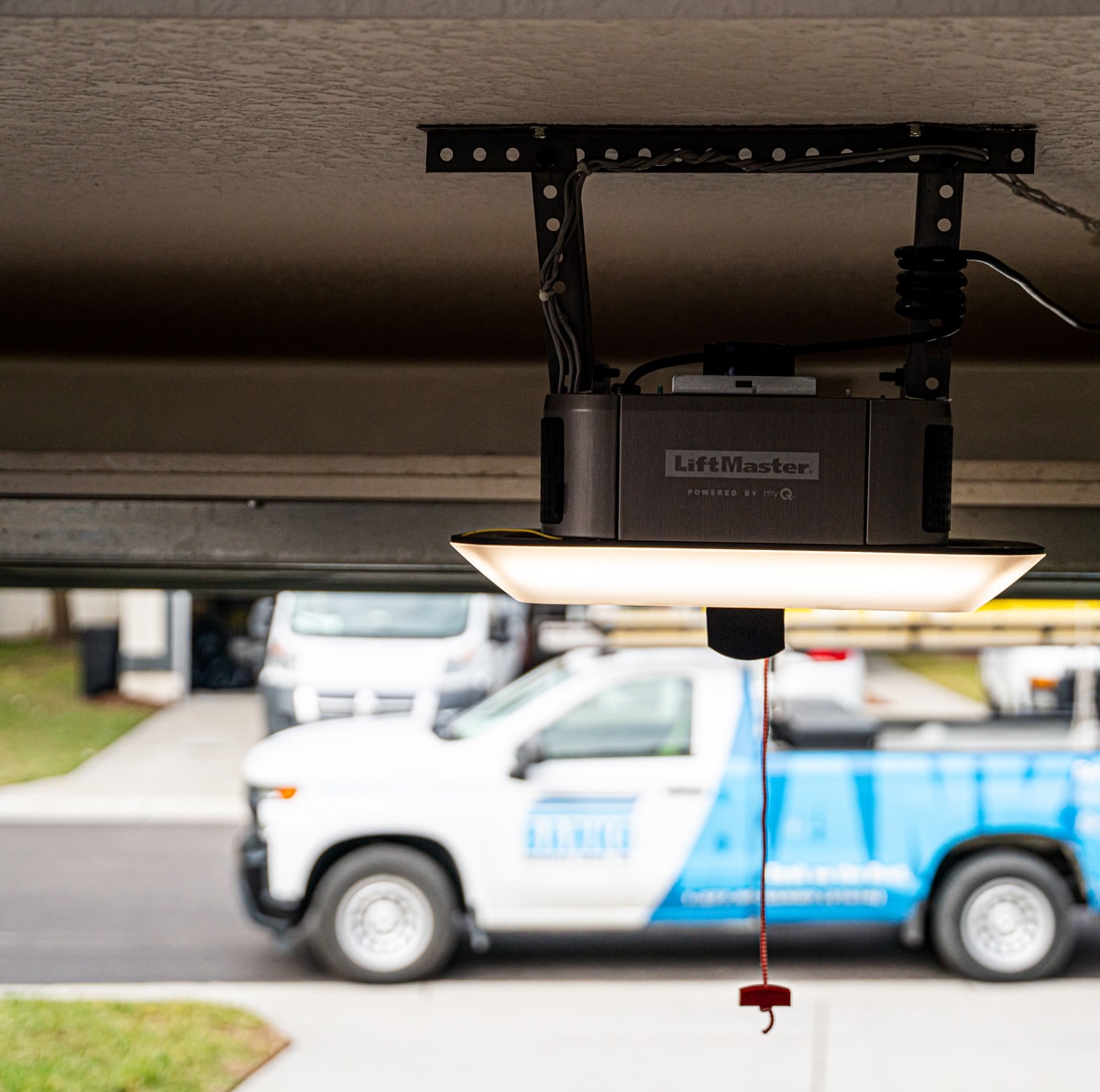 ---
Additional Resources on LiftMaster® Garage Door Openers:
---