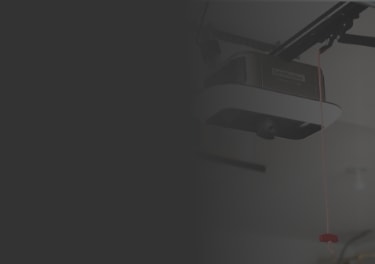 Your LiftMaster myQ® garage door opener brings elevated security and convenience to your home. The myQ® app allows you to control your garage door from anywhere, keeping you constantly connected to your home without stress. Installing a LiftMaster myQ® opener has unlimited benefits for your household and guests.
While the myQ® is relatively easy to use, all smart technology takes some getting used to. If you're struggling to connect and use your myQ® to its fullest extent, we've got some tips to help you troubleshoot your myQ® garage door opener. Check out our article on LiftMaster myQ® troubleshooting and get back to using your garage door with ease.
What Do the myQ® LED Lights Mean?
When myQ® troubleshooting, The LED lights on the myQ® Smart Garage Hub help tell you what's going on with your device. There are several color options, each with its own meaning:
Green solid: A solid green light means your Wi-Fi is connected.
Green flashing: A flashing green light means your Smart Garage Hub is in touch with your router.
Blue solid: Blue solid light indicates that your Wi-Fi setup is active and ready to connect.
Blue flashing: If the light is flashing blue, then your Wi-Fi needs setting up.
Green and yellow: Green and yellow lights indicate that your Smart Garage Hub is in programming mode.
Blue and green: Flashing blue and green lights means your Smart Garage Hub is not communicating with your router.
While identifying the LED meanings is the first step for successful myQ® Smart Garage Hub troubleshooting, you'll still need help figuring out the solution to your issue. Once you've identified the issue, you can begin correcting your problem.
How to Reset My myQ®?
Resetting your myQ® Wi-Fi can often help fix the connection problems you're dealing with. Reset your Wi-Fi Hub by pressing and holding the gear button on your Hub — this is your settings button. Keep holding the button until the lights turn solid blue. Then, release the "settings" button and press it once again until the blue light stops. The lights should begin to blink again. At this point, you can release the button and begin connecting your myQ® Hub to your Wi-Fi network or reconnecting it to the app.
How to Reconnect My myQ® to Wi-Fi?
If your myQ® is having trouble connecting to your home network, it won't be able to function correctly. Your Hub's LED will flash blue if it's having this issue. Having your myQ® connected to Wi-Fi is essential for adding a device to your myQ® account. Here are some steps to try when attempting to reconnect your myQ®:
Make sure you're close enough to the garage door opener with your device. The device must be close enough to connect to the myQ® Wi-Fi network or Bluetooth.
If you're within range, double-check your Wi-Fi password. Always input it by hand and avoid copy-pasting — this could put spaces or extra characters that will prevent the password from working.
Try resetting your router to ensure the problem isn't coming from your network.
Erase the Hub's Wi-Fi settings by holding the adjustment button in between the arrows on the garage opener. You'll hear three beeps and see a flashing light. The LED will then turn off. Once the LED is off, your Wi-Fi setting is clear, and you can reconnect the opener to the Wi-Fi.

How to Add a Dealer to My myQ® App?
Connecting your myQ® app to a dealer allows you to share diagnostic information about your garage door opener with an expert. Linking the app to a dealer helps you get the best service and support for your garage door opener, allowing issues to be corrected more quickly and helping to improve myQ® technology.
To add a dealer to your myQ® app:
Access your myQ® app or download it if you haven't already.
Once you're in the app, select your initials in the top corner.
Click "Add a New Dealer"
Either enter your zip code to find a dealer near you or use the number for Banko Overhead Doors — 03627 — if you're working with our experts.
Choose "Add Dealer" to confirm the information.
How to Share myQ® Health Reports
Sending your myQ® health report allows your dealer to assist with your LiftMaster myQ® garage door opener troubleshooting. It will send the information it has on your myQ® garage door opener's status, helping them to identify and fix your issue.
To share your myQ® health report:
Open the myQ® app.
Select the three dots representing the "Menu" on your home screen.
Access "Device Settings."
There's an arrow next to "myQ® Diagnostics." Press it and view your device status.
Choose "Send report" to send the health report to your chosen dealer.
What Products Work With myQ® Diagnostics?
You can use myQ® Diagnostics with Chamberlain or LiftMaster garage door openers marked with either "powered by myQ®" or "Wi-Fi®." Talk to your dealer if you're unsure if your product works with myQ® Diagnostics. They'll know exactly what products you need and will help you find the best one for your home and myQ® compatibility.
myQ® Diagnostics helps you with troubleshooting your myQ® garage door opener. Diagnostics analyzes your garage opener and shows you error codes that tell you what's wrong with your opener. Diagnostics will also let you know if your opener can be easily fixed at home or if you need to contact a dealer for assistance.
How to Replace My myQ® Battery?
Testing and replacing your myQ® battery is simple. If your myQ® app displays the "Low Battery" message, then you can go right ahead and replace the battery. However, sometimes your device might need a replacement battery and it won't display this message. You might have to test your myQ® battery to check on its health.
To replace your myQ® battery:
The door sensor has a release tab on the bottom. Press it and remove the cover from the sensor.
Remove the old battery.
Replace the battery with a new CR2450 coin cell battery and dispose of the old battery.
Put the cover back on the sensor.
Push the sensor's battery test button. The Hub should beep, and the LED lights should flash if everything is installed correctly.
Get Your myQ® Garage Door Opener From Banko Garage Doors

Whether you're looking for a new garage door opener or have questions about your current model, Banko Garage Doors has you covered. Our high-quality garage door openers and accessories help streamline your garage's use, enhancing its security and safety. With Liftmaster myQ® technology, you can open and close your garage door from anywhere and regularly monitor your door's status using the app. You can also get notifications when the door is used and provide guests with temporary garage access.
Your garage is essential for safe, convenient home access. The right garage door opener will help improve the safety and use of your garage door, improving your quality of life at home. If you're interested in upgrading your garage door opener, browse our garage door openers online today!